Top 12 Work-from-Home Careers for 2021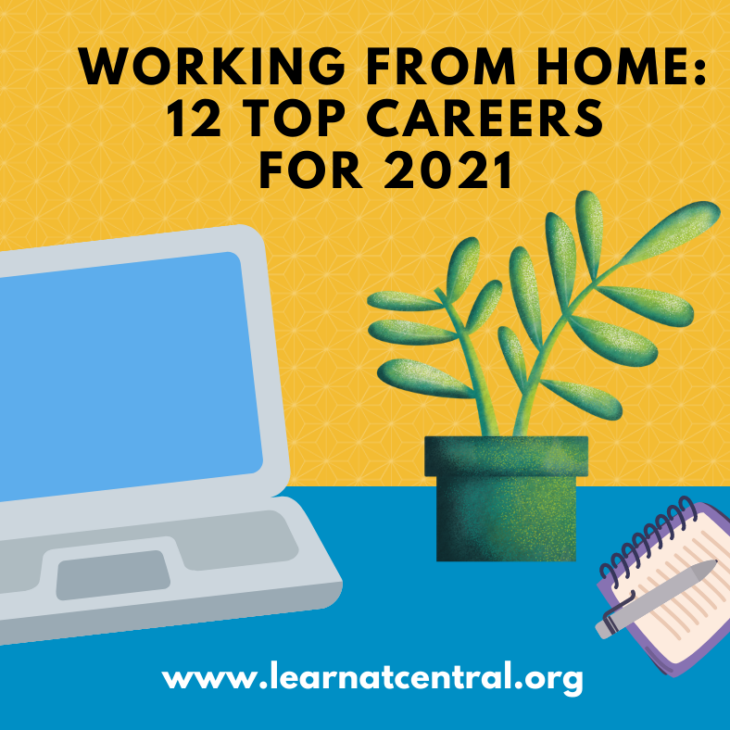 The pandemic has disrupted life as we knew it, including the economy and many people's livelihoods. Devastating as it has been, individual circumstances vary greatly. Working from home has been an anchor in the storm for many people who've been fortunate to have that option.
This is a list of careers that seem to adapt well to working remotely from home via a personal computer. These careers represent a wide variety of skill sets, job sectors and salaries. Since the economy has shifted so strongly and quickly to positions that can be done online from home, we thought this information could be useful.
If you're looking for new job opportunities, these might be positions worth considering. Or perhaps this information is helpful for your research. We also invite you to browse our job skills classes and certificate programs to expand job skills and explore career training courses.
We wish you good health, security and prosperity in 2021!
NOTE: The list is based on a similar one compiled by one of our educational partners, ProTrain, with modifications and updates for the current Seattle area job market from Indeed.com.