The Online Class Experience: What's That Like?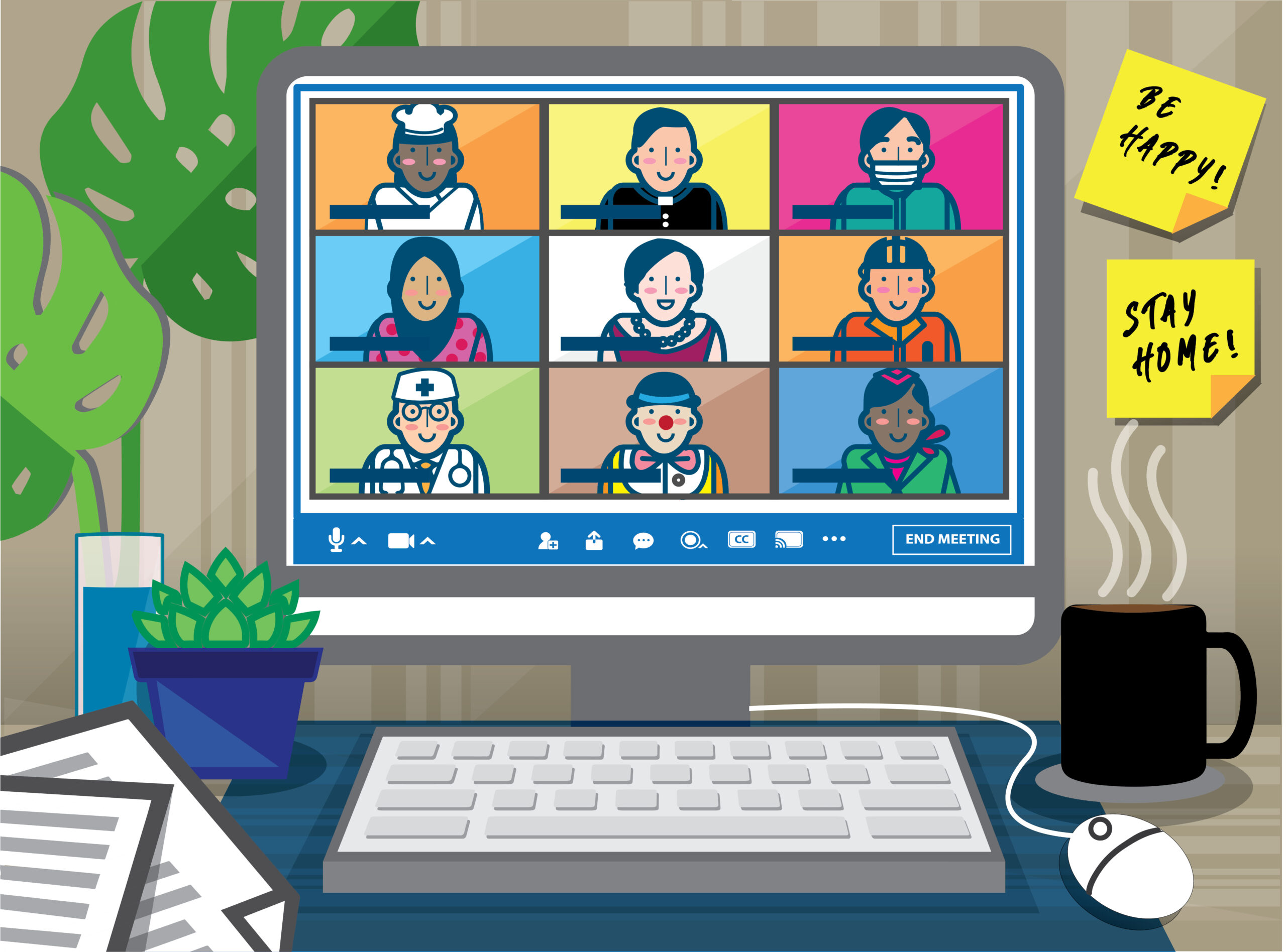 Liza Burke, Marketing Manager
UPDATE on 9/21/20: We have recently added an Online FAQ. Check it out for more technical and current information!
As challenging as the COVID-19 pandemic has been for everyone, it has also given rise to incredible generosity and innovation. One of the areas really shining right now is individuals connecting with others in a personal, creative and human way through their computers and devices.
This spring all of our classes have moved online due to the stay-at-home orders. That's a big change, but one that we're embracing. It's become an opportunity for all of us to gain new skills and experiences that will be increasingly useful in the future.

Have you participated in an online class before? It's new for many of us so we wanted to give you a sense of what to expect if it's unfamiliar.
Human Connections
People are using their phones, tablets and desktop computers to interact with friends, family and community in real time through video conferencing. I've personally been invited to my first online dance party, dinner party, and birthday party, attended my first online language class, business meeting, art night and live concerts. I've also seen famous newscasters and celebrities broadcasting from their couches. All in the last two weeks! Maybe you have, too.
I've also enjoyed yoga classes and art workshops that are self-paced. I've followed videos accompanied by text, music and images at times convenient for me.
I've enjoyed all of it. In fact, it's kept me sane (mostly) and active, and I'm happily learning new things in spite of confinement.
An online class can add interesting and empowering learning experiences to your day and deliver them right to your home. You can safely welcome art, language, self-defense, professional skills and many other topics into your life during quarantine, and even enjoy social connections, while being socially distanced.
You'll Be Guided
For our spring online classes, the tools and software will vary. Your instructor will guide you. File sharing might be done through Canvas, Dropbox or email, and common video conferencing tools include Zoom, Skype, Webex, GoToMeeting, Google Hangouts, Microsoft Teams, and others. They're all fairly similar and easy to use.
Each class has some information about technology on the registration page that you see after you click on the "Register" button on our website. Before the class begins, your instructor or our team will send you specific information about your class and what you need to know to meet up online.
The Online Class Experience
Jim O'Donnell is one of our instructors who has been using real time interactive software for years in our Accelerated Project Management class. He says, "The surprising thing I've learned is that for many students it actually increases their level of interaction as compared to the traditional classroom setting."
We asked him if the online experience is a hassle and if technical problems crop up. He explained, "Many students are initially apprehensive about a virtual class – will I get it to work? Is the connection good enough? Will it be too boring? It may take a session or two for some students to learn all of the ropes and where the buttons are, but inevitably they usually like it – often end up preferring it over the traditional classroom."
Japanese Language Instructor Hiroko Ikeda says, "Online classes work great for students who like more personal instruction. Teachers are more accessible to those who are shy. They can text questions or unmute and mute their voice in turn and have their questions addressed quickly." Students can also use tools like video recording and photos to review later.
Hiroko explains it's also easier for students to practice reading because the screen makes it easier to see and makes the letters big. And, of course, she says "students can relax at home wearing pajamas and access their class."
Students seem to be adapting well to the online format, even when classes abruptly moved online during the last weeks of winter quarter due to school closure from COVID-19. One of Hiroko's students said, "This is the best Japanese class I have taken to date. I am looking forward to the spring class. The Zoom class seemed to work pretty well.  I will be motivated! I will be at class (virtually) next month!"
Pro Tips
After you've registered and received details about your class, Jim suggests:
"Take a few minutes to check out your equipment and setup prior to class – almost all of the software these days has websites where you can check things out prior to the class."
Headphones. "Invest in a relatively cheap ($20) teleconference-ready headset with a built-in microphone. These can really help the audio quality and isolation of your microphone and speakers." Regular head phones or your computer speakers are fine, too.
A couple other tips:
For real-time online classes that use video conferencing, a personal computer with video camera and microphone is required – a desktop computer, laptop, tablet or phone (unless it's a tech class to learn software, then see specific requirements on relevant web pages). For most self-paced classes, your device does not need a video camera and microphone.
Once you get details about what software your class will be using, you might enjoy doing an internet search for short tutorials and tips to feel more prepared (including some listed below).
Additional Resources
Here are a few handy tutorials if you want to explore:
Art Classes Online
Grantwriting Class Online