Behind the Scenes at the the Seattle Maritime Academy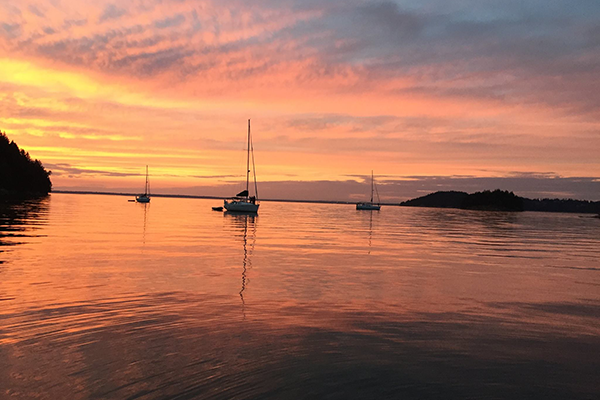 Learn How to Sail Safely in Seattle's Waters
Located in the Ballard neighborhood of Seattle, the Seattle Maritime Academy provides expert education to those interested in working in the maritime industry.
In addition to their professional training programs, they also offer Continuing Education classes for recreational boaters in the Seattle area.
These classes give you the opportunity to learn essential boating skills under the guidance of industry professionals.
Instructor Margaret Pommert shares more about what you can expect from these recreational boating classes.
What inspired you to teach these recreational boating classes?
Seattle is on the water. In fact, our harbor in Puget Sound is the reason that Seattle was built here.
Waterways surround and flow through the city. Much of our economy is still based on the maritime industry.
Even if you don't WORK on the water, who doesn't want to go out and PLAY on our interesting waterways?
But how do you learn to be a skilled and safe boater? I know a lot of boaters, and would-be boaters, ask this question, which is what inspired me to teach these classes.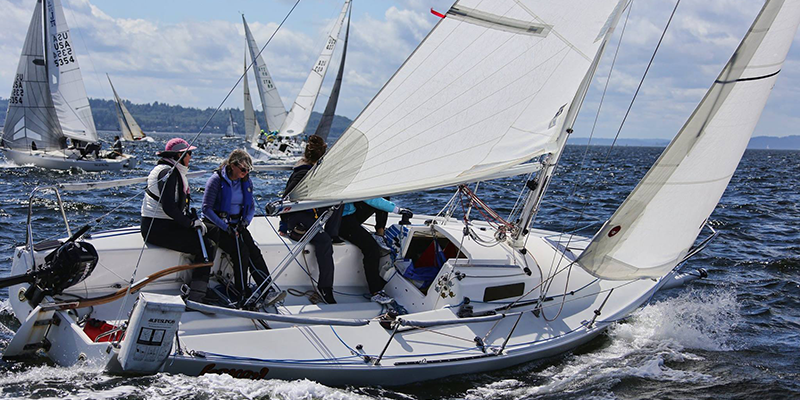 What do you enjoy the most about teaching your classes?
These recreational boating classes are focused on enabling the students to go out and safely enjoy their boating adventure dreams.
We don't have to worry about tests and certifications, so it's much more low-key.
Instead, courses are focused on what the students are interested in.
It's great to invite local boaters into enjoy the state-of-the-art training SMA training facility, and give them a chance to mingle with each other and make new boating connections!
How are your are these classes different from others that you teach?
I teach a variety of sailing, boating, and navigation classes locally.
Most of them are multi-day certification classes on charter boats owned by recreational boating schools. They are great classes, and I wish everyone could take them!
At the same time, I realize that lots of boaters aren't interested in certifications, or big investments of time and money. These classes for recreational boaters at SMA are different because they are shorter, 'bite-sized' training, and don't have prerequisite certifications, etc.
Who would benefit the most from taking these classes?
Experienced boaters and boat owners that want to refresh their knowledge and fill in any gaps
Those thinking about buying or renting a boat
Anyone who is invited out to go boating, and would like to participate as more knowledgeable crew, rather than just riding along as a passenger.
Our classes are equally applicable to sail and power boaters
Tell us about an inspirational teaching moment.
I had a couple come to one of my classes. The husband was the boat's "skipper". The wife had no boating experience and was afraid to go out on the boat because she was worried that if something happened to her husband, she couldn't navigate the boat home safely herself.
After the class, he thanked me, saying, "My wife learned so much today! She's confident that she could drive the boat home herself if she had to, so now she's excited to come out boating. Which means I get to go boating more often too!"
Key Takeaways: Basic Navigation and Safety
Awareness that our waterways don't have warning signs on them the way our streets do. But there ARE navigation markers that a trained mariner can, and is expected to, use to navigate safely.
Knowledge of what the most common and important navigation aids are, and what they mean.
Experience in using navigation aids to plan a safe course for a boat.
Knowledge of how to use a VHF radio to call another boat, and how to call for help.
Knowledge of US Coast Guard required safety equipment.
Awareness of other recommended safety equipment, and purpose for each.
Recommended Resource
Seattle on the Water - This website contains resources for recreational boaters in the Northwest, such as boater training, safety at sea, marine weather, the boating community, the boaters' bookshelf, and other useful links for boaters.