The Amazing Cheryl Braxton Retires After 26 Years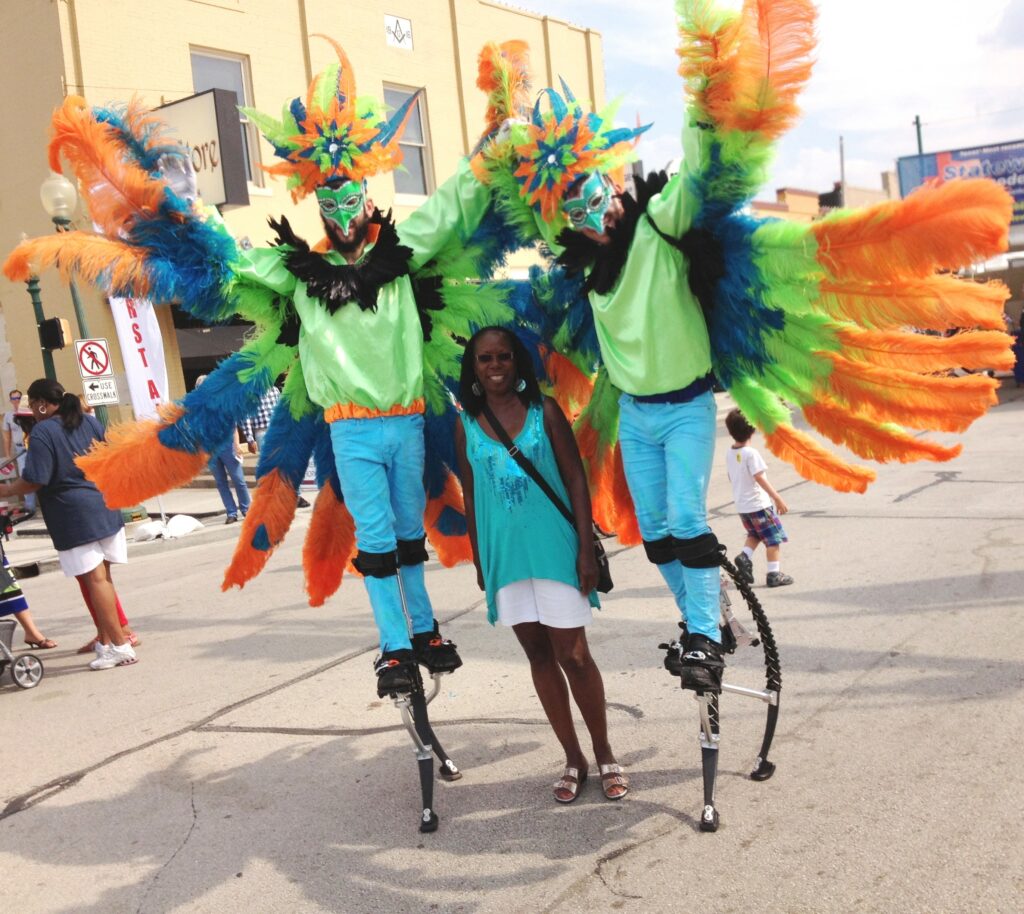 By Liza Burke, Marketing Manager
If you've ever walked around Seattle Central College with Cheryl Braxton, you will quickly realize she knows a lot of people. And, by the way people light up when they see her (and vice versa), it is clear there's a lot of respect, love and joy in those relationships.
Many people know Cheryl as someone who has a big smile, a stylish sense of fashion, and a dance in her step. She is also someone who knows how to get things done and take care of business.
After 26 years managing programs for the community through Continuing Education (starting in Community Education and Information Central), Cheryl Braxton's career at Seattle Central College is coming to a close at the end of June. Cheryl is retiring! Many people will want to know this news since she's touched so many people's lives.
Of course, many students do not actually know who has been behind the scenes making all of the arrangements for Continuing Education classes.
Let's do some quick math. Cheryl organizes dozens of classes each quarter, ranging from art and language, to music, martial arts, dance, health and fitness. Each class has an instructor and several students, and is supported by a few staff across multiple departments. Multiply that times four quarters and 26 years and it adds up to thousands or tens of thousands of people. That's quite an impact!
If you'd like to know this influential woman better, you're in luck. She's agreed to an interview for this article as part of her farewell to the college community.
Roots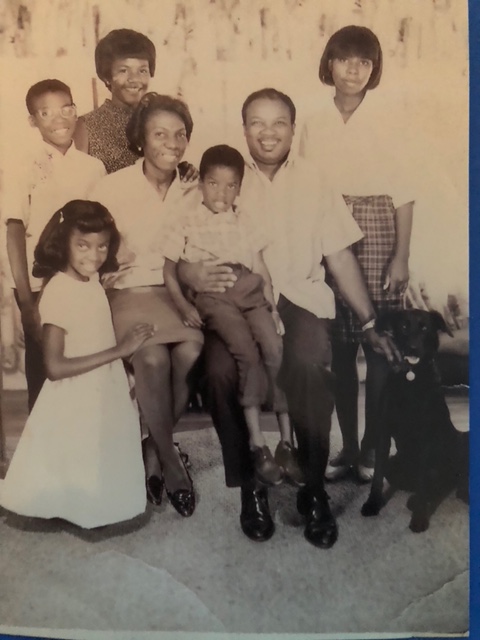 Cheryl's grandmother was born in Jamaica and moved to Panama to seek a better life for her family. They eventually moved to San Diego, where Cheryl was born. Her father was a cook with the Navy and they were part of a tight-knit multi-cultural community there. When Cheryl was 13, her father was transferred and her family moved to Seattle. She says her family integrated Nathan Hale High School. One of six siblings, Cheryl's extended family is so large they rent out a community center for family gatherings.
Getting Started
Cheryl used to have a fine arts business with her sister (called D'per Hue to represent their dark skin color), and used to do shows here at Seattle Central College. That gave her a glimpse of culture at the college.
"It felt like an international village. The people make it. It's like a woven tapestry of different cultures. It felt comfortable, safe, fun and really nurturing."
Before that, she had a diverse work portfolio. She worked in government, ran a temporary help business, and managed art and advertising businesses.
At the college, Cheryl started in Community Education and Information Central in a similar role to her current position. "Everything was done by hand. Manual labor! We had to count registrations by hand – paper documents -- without computers. Funny when you think of it! Registrations were drop in or mail in." It was a different era.
Behind the Scenes
She's also a vegan, in a community dance group and drives a Metro bus in the wee hours of the morning. That's right, she has had TWO jobs for the past twelve years to achieve her financial goals. If you've ever ridden a Metro bus you know that drivers are tough and reliable people who can handle all types of situations and people, and will get you from point A to point B in any weather. That's Cheryl.
Rewards
Cheryl says her biggest sense of enjoyment and fulfillment has been working with instructors to develop a vision for our program.
"We've had an amazing team. I wanted to build a program that transcended borders, ethnicities and all that. Classes that appealed to good ol' common people."
Facing Challenges
This work has not been without its challenges, of course. Cheryl has faced discrimination and racism.
"I was passed over for opportunities. But I still stuck in there thanks to the wisdom of my sister. She told me "By leaving you'd be giving up.'"
At one point she worked closely with a racist co-worker -- so close their desks touched.
"He learned to get over his racism. It was about overcoming boundaries of hatred. The hatred is there but they don't even know why they hate you," she explained. "I didn't sugar coat it. We had some words!" she said laughing and shaking her head. "I thought to myself, 'You don't know who you're messing with!'"
They eventually became friends and even had BBQs together. One day he decorated the office for her with lavender balloons and a banner that said, "Happy birthday Cheryl!" It took her breath away. Later, dying from AIDS, he called for her to visit him on his death bed. "I just wanted him to know I was there for him."
Accomplishments
Cheryl took a leadership role in the union for ten years. "I became a Shop Steward instead of becoming bitter. I funneled that energy into helping people. That empowered me to reclaim my power. It helped me be seen by managers. I was able to help other staff, too."
She gained a lot of experience resolving work place conflicts through the union. She says, "It's important to sit down and talk to each other." She also encourages people to "Stand up for yourself, respect your own work, and not let others treat you with disrespect.
She's grateful for and proud of the relationships she has developed at the college over the years. "Through those relationships I have been able to build a solid program. Everybody being so different from different places has helped me see many possibilities."
Cheryl has countless stories of finding instructors and helping them get started as teachers. One instructor had credentials in another country that were not recognized here.
"We started offering her colored pencil class and it was a success from day one. That gave her confidence and she was able to present her passion." That instructor introduced Cheryl to another artist who also became an instructor. "Some of these instructors are not high powered artists with studios, but they love what they do and have excellent artistic skills."
She pauses nostalgically and says with a smile, "I've made so many good friends here and met so many wonderful people."
Keys to Success
When times were tough for the department, Cheryl learned "not to panic and stay the course." By sticking with it, she helped build a strong program and that has been rewarding. Cheryl feels grateful for the instructors who persisted over the years, feeling fulfilled to see them become successful.
Her keys to success include "keeping your health, having fun, laughing [she says while laughing], dancing, good smells and color therapy." Her colorful outfits, the aromatherapy diffuser on her desk and glowing salt rock that sits in the corner of her office demonstrate her self-care in action.
Retirement Plans: Exploring the Next Phase
When asked what she plans to do in retirement, she exclaims, "Everything!" and goes on to explain, "Things I've had to put on the back burner. Art, tennis, dance and sleeping in. Travel. Exploring the next phase of my life."
Final Thoughts for the SCC Community
Cheryl summarizes sentiments she wants to share with her longstanding college community, an extended family of sorts, by saying, "Don't judge a book by the cover. People see you in a certain position. They might not see the person that you are, all of your accomplishments, what you bring to the table, your talents and gifts. Don't cut people off and put up walls."
Describing a former colleague who lived through the Pol Pot regime in Cambodia, Cheryl says, "She suffered much more than I have as an African American. She really taught me not take things for granted and not make assumptions about other people and what they've been through."
In her last days at the college as she packs up her office for good, Cheryl shares these words of wisdom: "Stand up for yourself, empower yourself -- that's just the bottom line. Be accountable for yourself." And she reminds us not to take each other for granted. "Relationships are key no matter what."
We thank you for your many years of service, Cheryl Braxton, and wish you much happiness in your retirement!