Saman Shojaei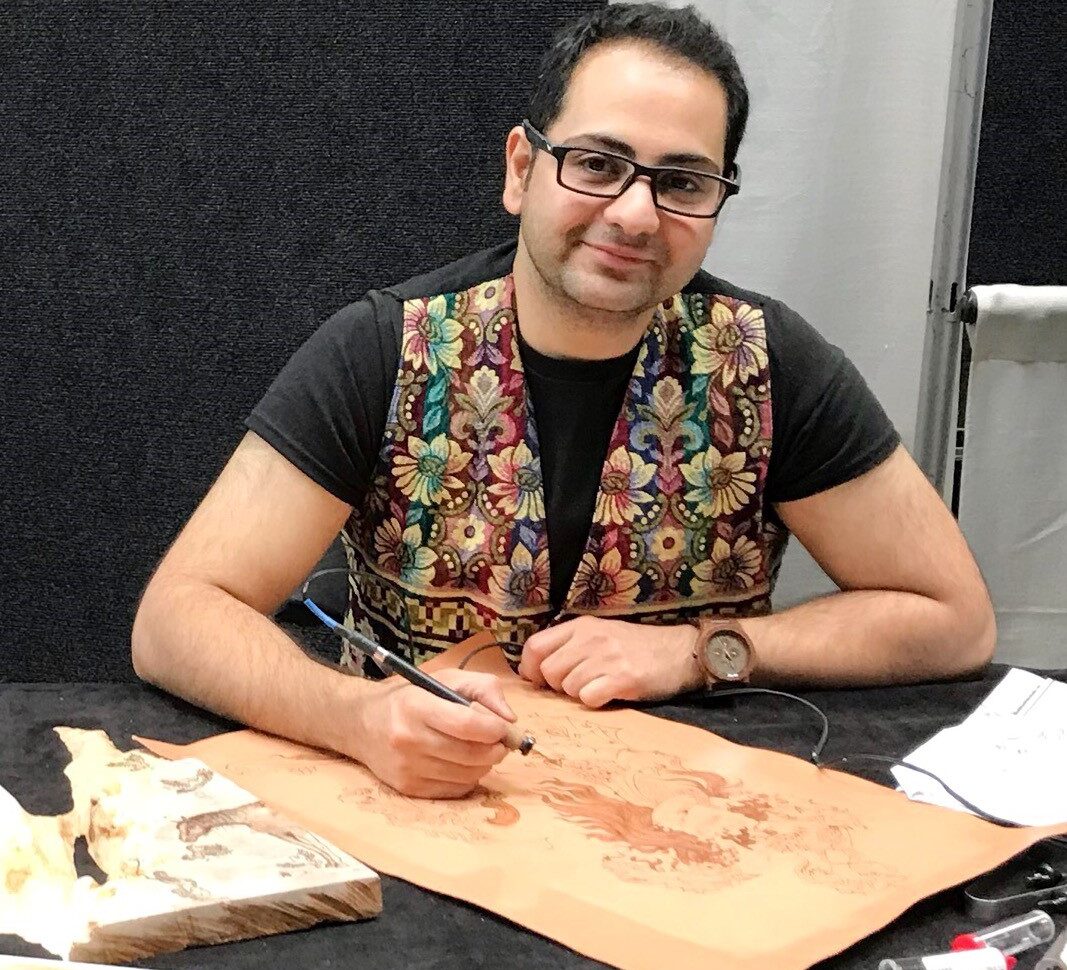 Saman Shojaei was born in 1984 in Iran. He started making art as a teenager, painting cartoons at age 17.
In 2008 he began woodcarving, making miniature houses based on real buildings. He has exhibited his work in Tehran, Turkey, and Seattle.
He earned an MS degree in agricultural engineering in Iran. He moved to the U.S in 2015 and ever since he has been teaching at various fine art schools around Seattle.
Saman's Teaching Style & Approach
Saman demonstrates techniques for students in his class and shows various samples as teaching tools. He explains as he goes, uses visual aides and guides students in doing their own hands-on practice.  
His classes have a very friendly atmosphere. He encourages discussions in classes related to the projects. Students are free to eat and drink during class.
He believes that it's helpful to have good materials to get satisfying results. He explains, "Quality art materials and supplies are important to me, so I recommend students to provide at least medium quality materials and supplies to get better results, this way they will be encouraged to improve and be excited to continue till advanced level."
Saman's Resources
You can find him on Facebook and Instagram.
Student Reviews
"Instructor was so friendly and knowledgeable."

"The instructor is doing a great job."
Classes