Georgetta Gancarz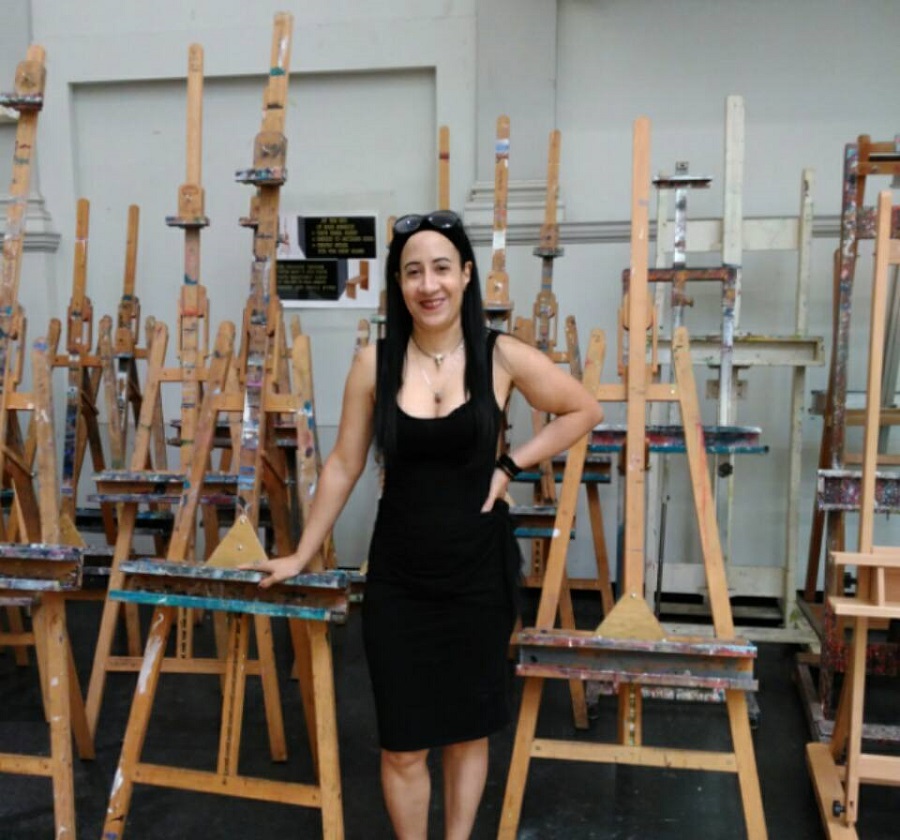 Georgetta Gancarz graduated from the School of Visual Arts and Fordham University. She has been teaching for over 35 years globally, and specializes in painting, printmaking, art history, marketing, and publishing arts. 
She has curated US and European exhibitions, serves as a faculty advisor for Cooperative Education, and teaches credit, non-credit and certificate classes. She has worked with Humanities, Continuing Education, and international departments. She has certificates in business arts, arts leadership, International education, global studies and security, anti-bias, professional growth and development, Washington State Training and Registry Programs, printmaking, jewelry design, batik, encaustics, and eight years of international training in Florence, Italy, in fine arts and curriculum design. 

Georgetta has has paintings in museums, and private and public collections worldwide. She has been featured on television and in books. To date, Georgetta has written 20 books and is working on her 21st. Her books are available in libraries. In 2018, she developed a publishing class for Seattle Central to encourage students to write books in multiple languages.  

Georgetta loves teaching and enjoys seeing her student's progress. She tells her students, "education, passion, and hard work are the keys to success." 
Georgetta's Teaching Style & Approach
Georgetta works with students in a supportive, energetic, and friendly, but professional, manner. She wants students to feel comfortable and positive when learning, so they can have the freedom to create and express themselves.
She creates a classroom dynamic based on acceptance, support, and growth through exploration and knowledge. She explains, "I believe good learning happens when you captivate the students and listen to their needs." Georgetta wants students to take the knowledge they receive in her classes and apply in their own way to their artwork.
Georgetta keeps the art space clean and organized, but fun and creative. She does classroom demonstrations with materials, so students can see and understand the results of different supplies and techniques.
Georgetta's Resources
Georgetta's Books
Instructor's Video
Student Video
Student Video
Student Video
Student Testimonials
"Georgetta is an amazing instructor! She's very resourceful, supportive and enthusiastic. All of this provides a beginning student with a great sense of comfort."

"I was fortunate to have gone to some of the finest schools and had some of the world's finest instructors. But Georgetta still stands out as one of the best I've taken lessons from."

"Georgetta's broad knowledge and ability to teach different skill levels really helped me expand my painting skills."

"My favorite part of taking the class was the opportunity to learn from Professor Gancarz."

"The teacher is very encouraging and supportive."

"Instructor had great assignments, provided feedback and suggestions to everyone equally, and is fun."

"She's one fantastic instructor!"

"The opportunity to start from the very beginning with no experience, with a patient instructor... She was amazing!"

"You are an extraordinary teacher!!! I was hesitant to take your class as I never considered myself artistic. Your patience, guidance and encouragement helped me accomplish some great art!"

"Georgetta Gancarz is great! Lots of knowledge and energy and sweet attitude!"

"Georgetta gives personal attention to help you create the paintings you want, as well as offers up good side information about the art world in general."

"Wonderful, dedicated teacher. Fun class."

"I love the way you see the little embers within us all & artfully reanimate our unique fires."
Classes