Dee Williams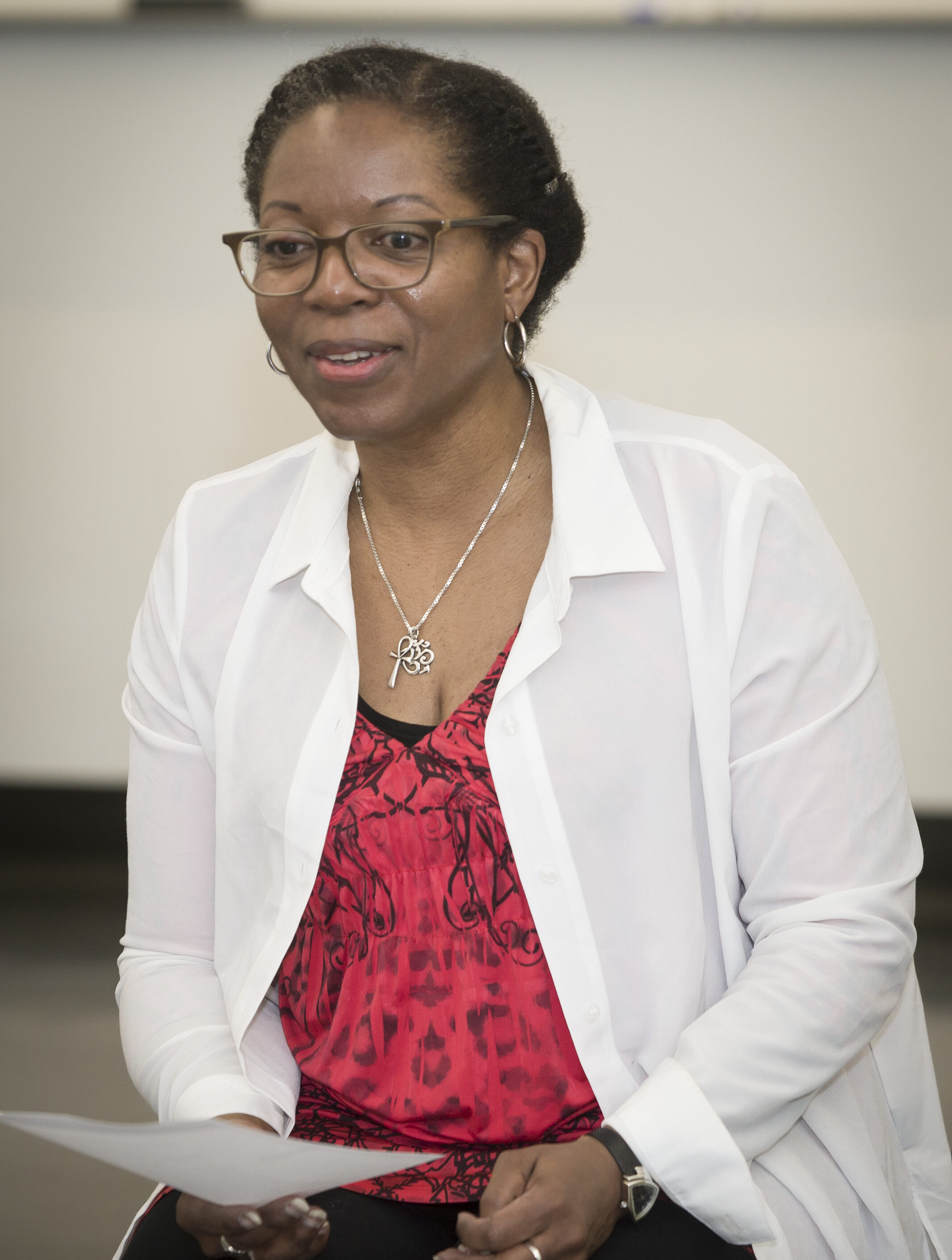 Dee Williams (RYT-500) is the founder of Kanjin Yoga and teaches an inspired blend of classical Hatha yoga.
Since 2001, Dee has studied with a variety of teachers, including B.K.S Iyengar Senior Teachers, master teachers at the Bikram Yoga College of India and Integrative Restoration (iREST) Institute founder Richard Miller in the practice of Yoga Nidra, and many other recognized yoga teachers.
Dee helps her students in finding deeper expressions beyond yoga asana based on her studies and practice of meditation and mindfulness-based stress reduction.
Additional certifications include HealthPoint Silver Sneakers FLEX Yoga, Warriors at Ease for teaching trauma-informed yoga for military veterans, the dance-inspired fitness program Zumba, and yoga therapy with the foundation of Ayurveda for natural wellness.
Dee's sees her passion for learning and teaching yoga as a service to the community.
She explains on her website, "Today I most enjoy helping others get started on their yoga path. It is my wish to be of service to help others find a place for yoga in their everyday lives and use yoga to learn more about the deeper meaning of living life to the fullest."
Dee's Teaching Style & Approach
How do you present material to students?
Materials for the classes I teach are presented in a variety of formats to help meet the three primary learning styles including auditory, visual, and kinesthetic.
Presentations of prepared materials are short but impactful, visual aids reinforce the concepts learned during the presentations, and movement is the foundation of the teacher training program.
How do you interact and work with students?
I take the classes seriously but also try to keep things light enough that students are comfortable asking any questions.
I am open and interactive and am available before and after classes.
What kind of classroom dynamic do you promote?
The classroom dynamic I promote is interactive, creative and inspirational, and is challenging enough that students become more confident and gain a deeper understanding of the art and science of yoga.
Student Testimonials

"Dee is an amazing instructor, so patient and kind... I felt an instant connection with Dee and the class and feel very welcome. The classes are non-judgmental, a tranquil environment and you leave feeling peaceful."

"Kanjin Yoga is is a rare gem, an oasis of harmony and balance in an often tumultuous world."

"Dee was incredibly warm, welcoming, and knowledgeable. She was able to adapt the class to meet student goals and provided excellent instruction and modeling for the flow class I took. She created a beautiful environment and I felt both renewed and challenged by the class. I highly recommend this beautiful studio and teacher."

"Dee is an awesome instructor! Her classes are challenging, creative, and fun. It's a very welcoming atmosphere."
Dee's Resources
Classes