Marianne Tatom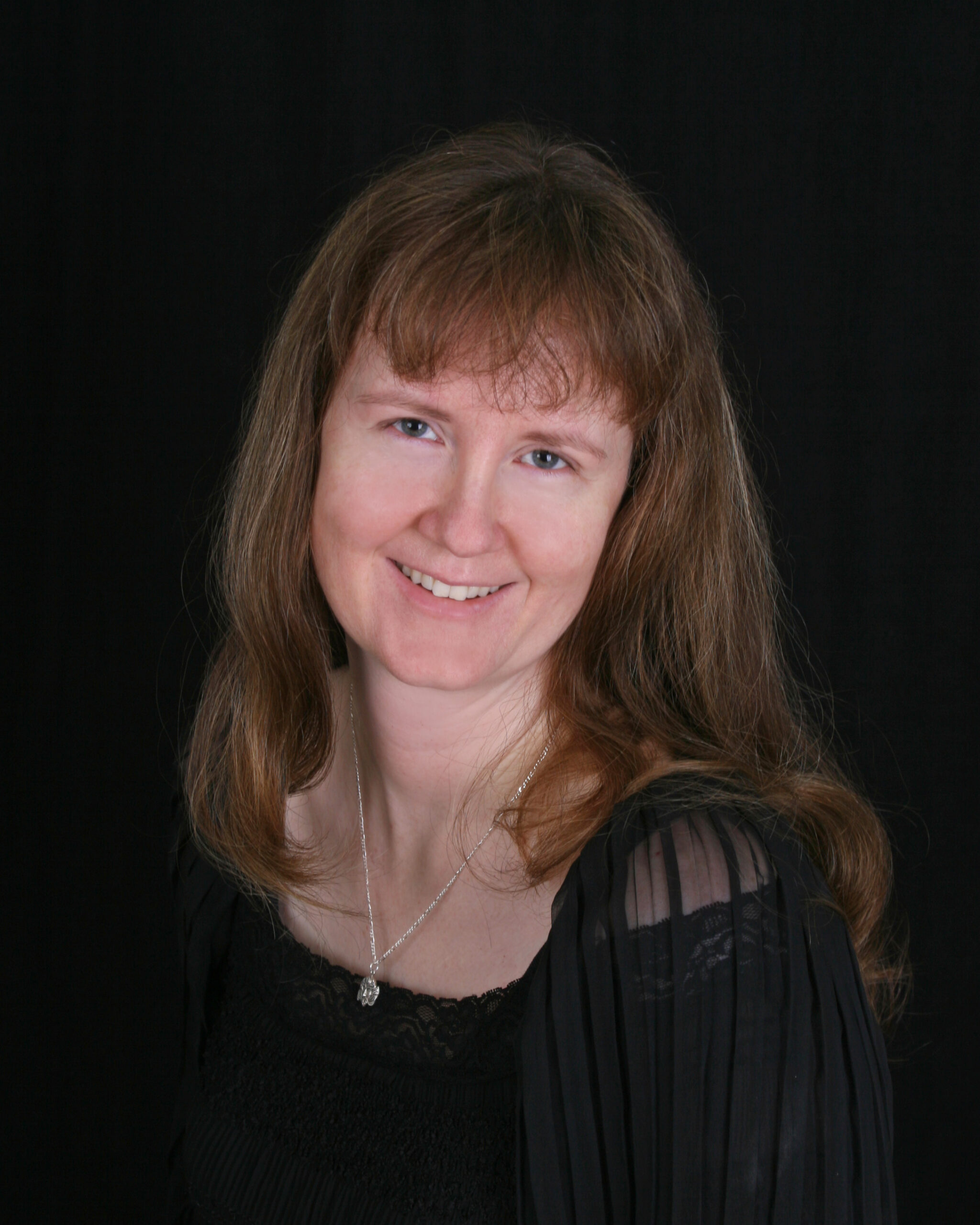 Marianne Tatom is an enthusiastic Yiddishist who began learning the language several years ago in order to communicate with a beloved aunt who spoke five languages but not English.
Marianne was a 2018–2019 Yiddish Pedagogy Fellow at the Yiddish Book Center, has studied the language at the Workers Circle, YIVO, and KlezKanada, and has taught beginning and intermediate Yiddish at Congregation Beth Shalom in Seattle.
She loves facilitating the love of Yiddish language and culture in her home community and beyond and is currently training as a Field Fellow through the Yiddish Book Center to be able to conduct interviews in and about Yiddish.
Marianne has a PhD in music theory, has published a book on Radiohead, and works as a freelance editor and occasional translator.
She moved to Seattle from Texas in 2010 and enjoys hiking, traveling, working to promote social justice, playing clarinet for klezmer performances and English country dances, and spending quality time with her dachshund.
Marianne's Teaching Style & Approach
Marianne typically begins class by speaking for a few minutes in Yiddish and asking students what they understood.
Then students learn vocabulary around a theme (e.g., family members, health, the weather, holidays), presented via art displays, songs, and dialogues.
Students are given time to first repeat simple dialogues, then converse with partners while she walks around listening and correcting mistakes.
The class regroups before the end to spot-check what they have learned.
Mariannes's Resources
Read Marianne's article: 7 Things People Say About Yiddish that Drive Me Crazy
Listen to this podcast interview of Marianne about Yiddish:
Article on Yiddish revival in Seattle:
https://mag.jewishinseattle.org/articles/2019/4/15/a-new-generation-takes-yiddish-to-the-masses
Good resources for Yiddish practice:
Students receive materials with the words, concepts, or dialogues we have learned so they can practice at home.
Occasionally she shows short videos of interviews with native Yiddish speakers and ask them to translate before watching a second time with subtitles.
Students also have the chance to "show and tell" items from home using simple vocabulary they have learned.
When asked about her teaching style, Marianne says, "Above all I want my classes to be welcoming! I try to meet students where they are and take them further on their Yiddish journey. It's important to make class fun and engaging, particularly since many students come in with fear about learning a new language. The students are constantly interacting with both me and other classmates to make the material come alive."
She welcomes questions from students in person or via email and is happy to meet them outside of class for more language practice or deeper questions about the material covered.
"The instructor is very knowledgeable, the material is interesting, and the rest of the class is highly engaged."

"So far this class has been very enjoyable and educational."

"The instructor is excellent! Cannot recommend them highly enough. They have adapted the course effectively to the online environment."

"Great content, engaging instructor!"
Classes