Concepción Miranda-Perez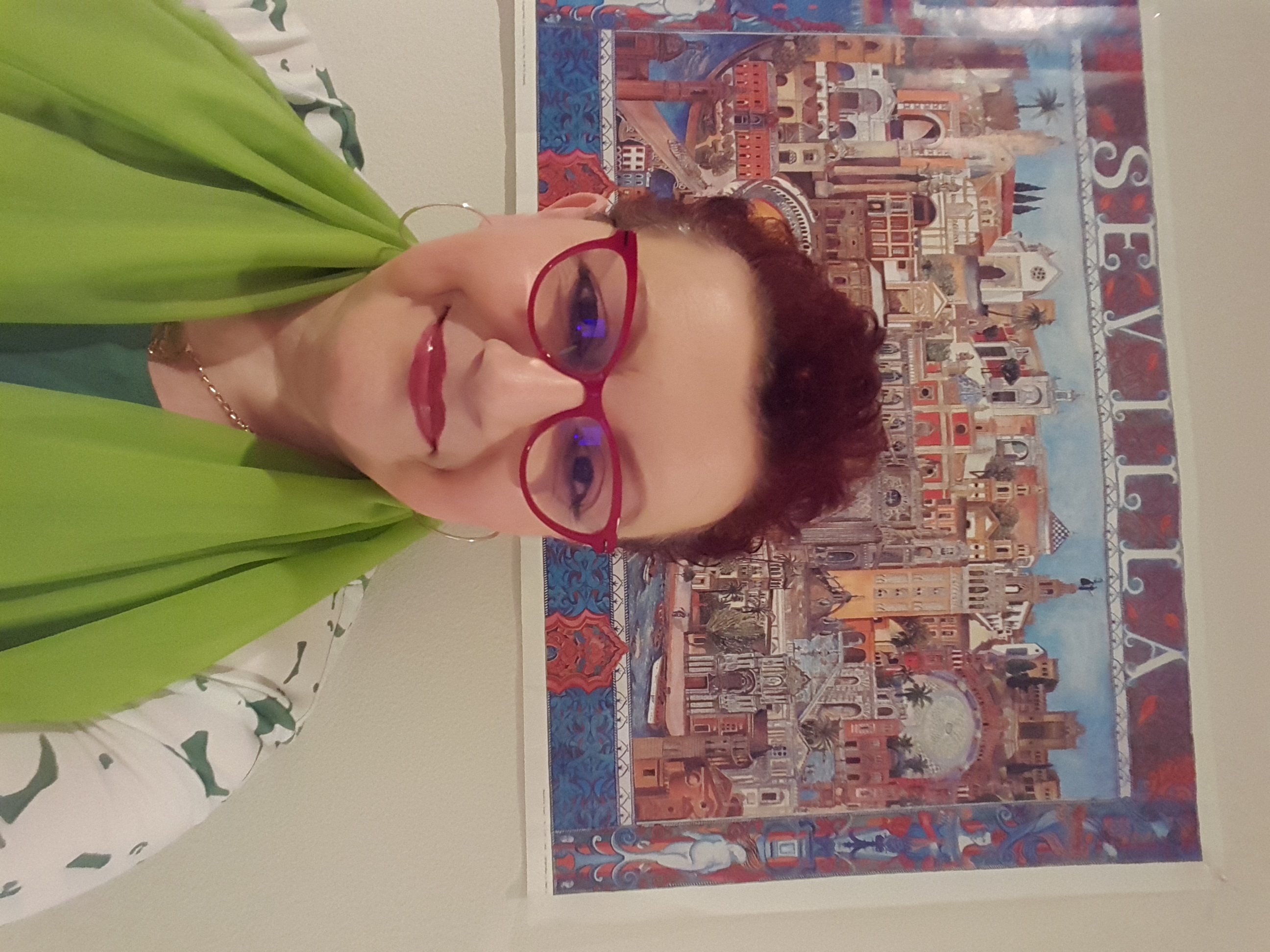 Concepción was born and grew up in Seville, Spain. She has a five-year degree in modern philology (the study of language in oral and written historical sources) by the University of Sevilla in Sevilla, Spain. She also spent one year at the University of Washington in Seattle learning teaching techniques for world languages and education, and participated in the Spanish immersion program with the department of Spanish and Portuguese at the University of Washington for American students majoring in Spanish.
She has taught Spanish to students of all ages and levels in Oregon, California and Washington. Concepción says, "To teach my language and to present my culture is always a fantastic experience."
Concepción has worked as an interpreter, in television as a floor director and also had a Flamenco Dance group. Currently, she is a teacher, writer and a board member for the Spain Association of the Pacific Northwest. She loves to travel, dance and organize cultural events.
She says, "Teaching Spanish is a great opportunity to communicate to the world my language and culture, presenting Spain from a very unique personal perspective as well as Latin America and share my roots, thus, who I am."
Concepcion's Style & Approach
Her classes include readings, poetry, songs, media, hands-on practice and group activities. She likes to focus on topics that bring about cultural awareness.
Concepción enjoys creating a dynamic learning experience. She explains, "Basically, I would like to reflect a sense of comfort, confidence, enthusiasm, engaging each student to feel 'open' to enter a new language and culture in an interactive, informative and realistic manner approaching and respecting individual learning perspectives. The goal is that any person interested to learn Spanish can do that in a natural way and becomes engaged and excited to realize that it is actually possible.
Her classes focus on:
Language basics -- how the Spanish language works using grammar to communicate and express yourself in the target language.

Conversation skills -- empowering students to develop verbal skills

 and

 gain confidence to speak in a new language by engaging them in practical situations.

Communicating -- presenting the social trends and expectations when interacting with the native speakers.

Culture -- introducing the culture from Spain and Latin America and facilitating a better understanding of the Spanish speaking world
Concepción welcomes her students to come and enjoy learning in her classes. 
Student Reviews
"Fantastic teacher - patient, kind, experienced, funny, wonderful."

"Excellent, engaging instructor."

"Concepcion is very personable, fun, and shares stories."

"Class was very well organized. Handouts were excellent. Instructor is very personable."

"Excellent, dynamic instructor."
Classes