Claire Wagenseil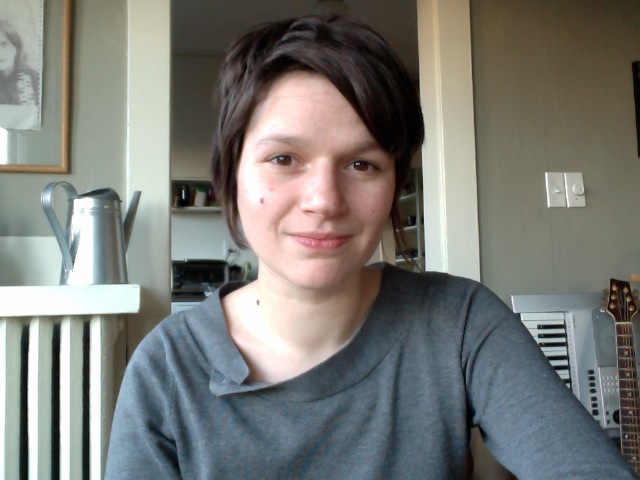 Originally from Seattle, Claire has a Bachelor's in English & French Literature from Stanford and a Master's in Comparative Literature from the Sorbonne in France.
While living and studying in Paris for 4 years, she also worked as a teacher, an assistant in museums, a homestay coordinator, and more.
Since 2010, she has been an instructor with the Alliance Francaise de Seattle, teaching French to children and adults of all skill levels.
Claire has traveled in over 20 countries, is a published poet, is fluent in French and has a working knowledge of Spanish.
Student Reviews
"Claire is an excellent teacher! She makes learning a new language very fun."

"I think the way that Claire structured the class and the extra time she put into ensuring that we understood the material before moving on was most useful."

"Claire is so funny and she really makes the class interesting with her voices and jokes. I also really liked the way she utilized the breakout rooms."

"Claire is lovely. Her class helps me organize and use what I already know and can't access."

"Claire encouraged us to speak frequently throughout class and organized many small group activities. This really helped push me to practice and get out of my comfort zone."

"The teacher (Claire) was excellent. She was always well-prepared and our lessons have been interesting and comprehensive."

"Clear understanding of language structure by instructor and her ability to explain the translations. I appreciate the time spent on each segment and not having everything crammed into one class. This was a thoughtful and informative class."

"Claire is an EXCELLENT teacher and I really enjoyed meeting my classmates."

"Claire does a great job of making class interactive. I studied Spanish formally for eight years, and I have also studied Mandarin and Japanese in continuing ed courses so I know what I'm talking about when I say and Claire is very gifted as a language teacher!"

"Claire is an exceptional teacher. She makes the class very approachable and fun."
Classes