Buck Rogers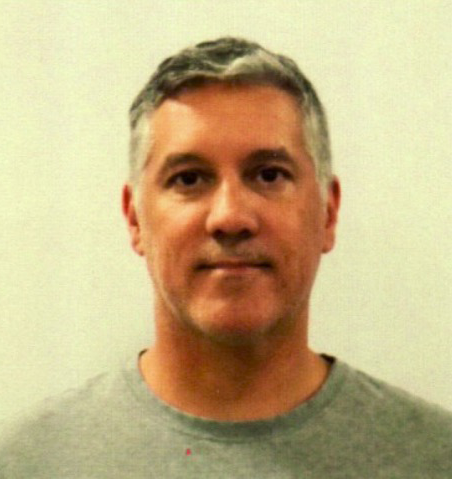 Buck Rogers is a Certified Deaf Interpreter a is multi-lingual. He has a BA in French and mathematics, a MA in French in Spanish, and is working on a doctoral project with a focus on teaching American Sign Language and interpreting. He has a superior Sign Communication Proficiency (SCPI) rating, and a Sign Communication - Legal (SC:L) certificate.
Buck interned at the French Deaf Institute, and has 240 hours of formal training at the French Sign Language Academy (ALSF), and 40 hours of Spanish Sign Language with the Spanish National Deaf Theater, El Grito.
Buck has taught French using LSF, and Spanish using LSE, at Gallaudet University. He has over 1000 hours of tri- and quadri-lingual interpreting.
He's has also researched etymology in American Sign Language for the past 20 years.
Buck's Teaching Style & Approach
How do you present material to students?

"I use multimedia with PowerPoint slides, videos, and the internet. I also lead individual and group activities such as games, practice dialogues, and presentations."
How do you interact and work with students?

Buck establishes a rapport with students that is rooted in patience, kindness and care. He also encourages students to be industrious and enjoy the rewards of learning. 
He says, "With diverse students and backgrounds in mind, I develop coursework from a comprehensive and representative perspective.
What kind of classroom dynamic do you promote?

He explains, "I'm continuously learning, myself, and I am committed to fostering a collaborative environment that results in fruitful discussion and discovery."
He focuses on cultivating respectful, caring, responsible engagement, and being responsive to students to cultivate a positive learning environmnet.
Buck's Resources
Fingerspelling & Numbers
Signed Vocabulary
Comprehension Practice
Deaf Culture
Testimonials
"I enjoyed Buck's incredible in-depth knowledge, his enthusiasm and his care for all the students."

"Al was a great instructor, what I appreciated was that his knowledge comes from real experience vs just a text book."
Classes