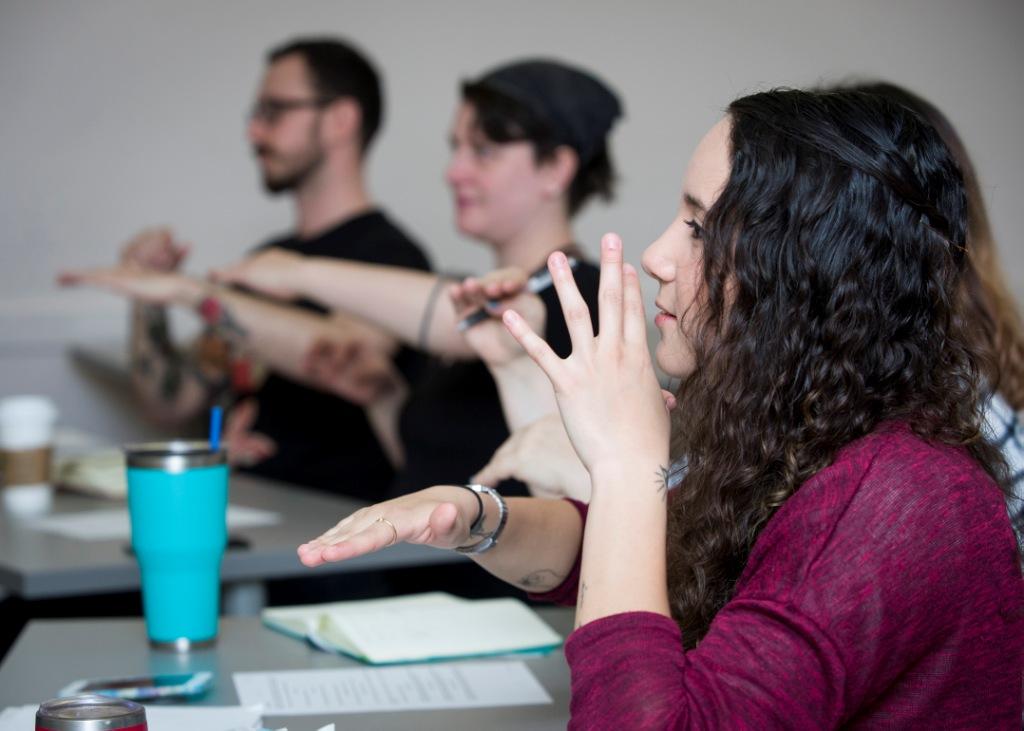 Student Reviews
"I enjoyed Buck's incredible in-depth knowledge, his enthusiasm and his care for all the students."
Class Overview
Enhance your communication skills by learning American Sign Language (ASL) and get started in this interactive introductory class.
Learn the manual alphabet for fingerspelling words and names as well as basic signs for simple communication and gain a basic understanding of ASL grammar principles. Gain insight into the history of the deaf community and its language. 
Enjoy learning a new language and expanding your ability to communicate by learning American Sign Language! 
Learning Objectives
proper greetings, introductions, farewells, questions and answers in ASL
basic ASL vocabulary and grammar including Non-Manual Signals like facial expressions and body language
gender distinction, topic-comment structure, contrastive structure
incorporation of numbers into signs related to age and into pronoun signs
cultural information
Suggested Textbook 
Master ASL - Level One (with DVD) by Jason E. Zinza, ASIN: BOON4F390Q. Check online for the best prices.
Who Might Enjoy This Class?
Those interested in learning a second language
Anyone seeking to expand their communication skills
Class Details
When : Tuesday, Sep 26 to Nov 28 ; 6:00 pm to 8:00 pm
Location : SC0BE , SC - BE - General Cls - BE4167 , 1701 Broadway Seattle WA 98022
Fee : $269
Instructor