EC Murray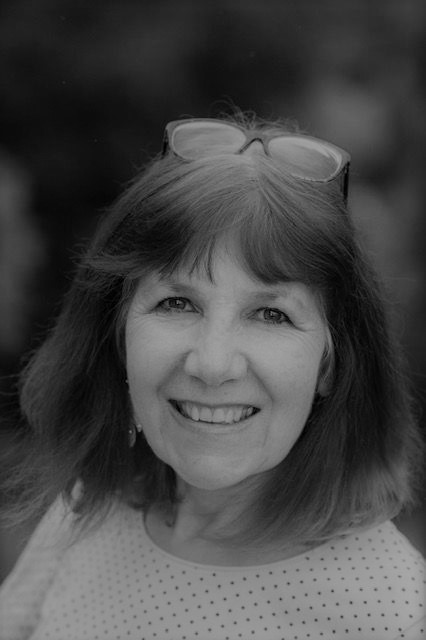 E.C. Murray is an award-winning author, freelance writer, and teacher whose book, A Long Way from Paris, was named a Kirkus Best Book of 2014. Reviewers stated, "Readers will laugh…readers will cry." Her mystery book, An Unfamiliar Guest, is said to have "twists and turns readers never see coming."  She's published articles in Hybrid Mom, Spokes and Strokes, ABILITY magazine, and Seattle's Child, as well as the Pushcart nominated short story, The Urban Goatherd.  
E.C. is the founder and publisher www.writersconnection.org, a newsletter and website to educate aspiring writers and promote local authors. She and her staff have interviewed such Puget Sound writing luminaries as Erik Larson, Elizabeth George, David Guterson, Debbie Macomber, Garth Stein and many more, about their path to writing success. Her "tiny" book, Writers Unblocked contains excerpts from these interviews answering the simple question, "What is your advice for aspiring writers?" 
Murrays's education includes two writing certificates at the University of Washington, writing studies at Hedgebrook on Whidbey Island, and Stony Brook, Southampton, New York. Her first "tiny" book, Life Kind of Sucks, reflects her Masters in Social Work. 
Murray lives on Fox Island with her family and frisky cat. 
Teaching Style & Approach
Students find Murray's writing classes fun, instructive, and inspiring. Classes include a hybrid approach with discussion of reading, lecture, prompts and the opportunity to read work to other students if desired.
She welcomes all writers, from those who have never actually written a word to those who have written volumes and wish to hone their skills.
Murray believes that while creative writing can be an intimidating process, the skills and craft can be learned so that anyone with the passion to write can learn to write well. Her classes offer support and encouragement as well as suggestions for improvement. Her goal is to support novice and experienced writers to grow in their craft. 
EC's Resources
Websites: www.writersconnection.org and www.ecmurray.com 
Instagram:  https://www.instagram.com/ecmurraywriter/ 
Twitter E.C. Murray (Elizabeth Corcoran Murray): @WritersConnect3 
Facebook: https://www.facebook.com/ec.murray.3/ and https://www.facebook.com/ec.murray.3/ 
EC's Testimonials
"I learned a lot from this class and the professor was great." - Student

"I really appreciate the strong experience of the instructor as a writer and a teacher. Her lecture material covered a lot of useful information for beginning writers and she did a great job integrating interactive material with her students." - Kacie Seigle, Student

"I loved your teaching style and was amazed at how much information was imparted in a fun, lively and open environment." - Student
Classes