Writing Student Discusses New Memoir "Still Positive"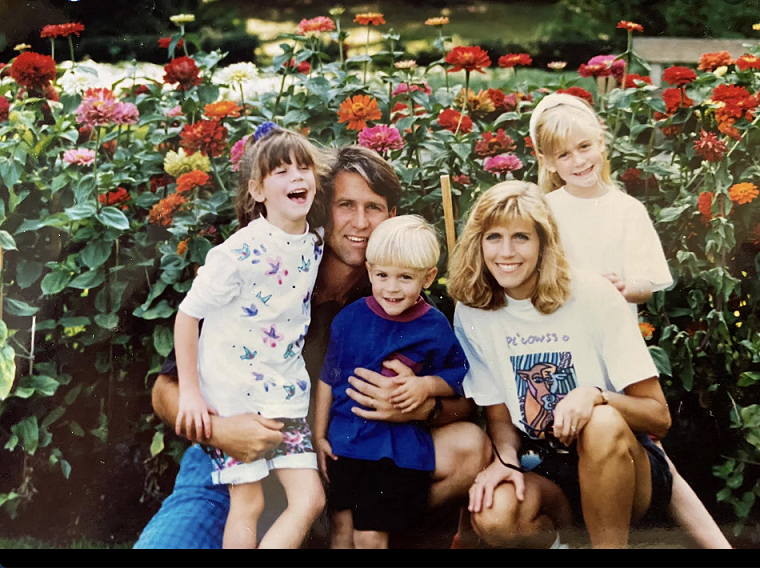 By E.C. Murray, writing instructor and author
In 1991 Julie Lewis, mother of three young children, received a shocking phone call anyone would dread. Doctors told her that in 1984, when she received a blood transfusion, she contracted HIV.  She could expect to live three to five years.
Julie not only survived, but thrived, as a mother, a public speaker, an advocate, and friend. She shared her story on CBS This Morning, Anderson Cooper, and The Elvis Duran Show. She received the Nelson Mandela Change-Maker Award, opened international conferences and was the keynote speaker at several events focused on healthcare, empowering women and uplifting communities whose voices need to be amplified.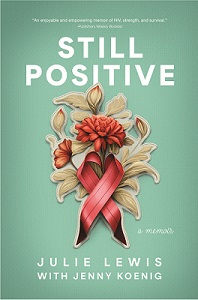 Nearly thirty years after her diagnosis Lewis felt compelled to write her memoir, "Still Positive," including the early history of AIDS with "the stories of women and families," who are too often forgotten. When the COVID pandemic hit, Lewis' urgency intensified. She needed to tell the stories of "her friends, lost to AIDS, who never had funerals or obituaries because their families didn't want others to know how they died." 
Lewis said, "The COVID pandemic brought back so many feelings of those early days; the feeling of having no control, the government response, the longing for meds that kept the disease at bay, the quest for a vaccine, the fear of infecting those I loved and… of course… the many opinions politicizing the disease."     
The pandemic was in full swing when Julie signed up for the Continuing Education class at Seattle Central, Non-Fiction Writing, with me, E.C. Murray. By that time, she had written the entire book and was on a second round of edits.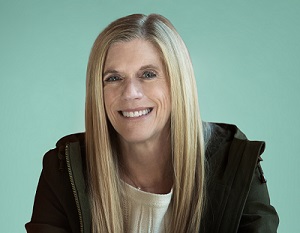 Lewis said, "One of the best takeaways from the class, besides just the comradery with other writers, was the value of cutting the text down to its most concise and focused content, basically figuring out how to make a point or tell a story in fewer words."     
"Still Positive" is a poignant and compassionate book, one that will bring laughter and tears. As Julie's son, who happens to be Grammy winner, musician and producer Ryan Lewis, says, "It's an honest and candid account of her journey and a tribute to her unwavering spirit and determination to make the world a better place."     
I asked Julie what she hoped readers would gain from reading "Still Positive." 
"There are many things I could say here… I could talk about families dealing with trauma and crisis. About things you can not imagine happening, like having to keep a family secret for years or how to try to provide your kids with a 'normal' life during very un-normal circumstances.
"I could talk about death happening over and over again, about becoming a blended family and finding support in unlikely places. I can talk about survivor guilt, the constant pressure to make your life 'count' because you were one of the lucky ones. Yes, there is much to gain and talk about from this story.          

"But really, when I sift it down, the one thing I really want the reader to take away from my story is a greater sense of compassion and appreciation for differences. As they experience a time, a family, and a group of people who were thrust together in the craziest of ways, I hope the reader comes to realize what our AIDS community ultimately learned: our differences were our strength. My hope is that we all will be able to listen more, to judge less and to find new hope in connecting with and learning about people who might be uniquely different than us."     
As an instructor, I felt rewarded teaching on Zoom during the isolating pandemic because students felt such comradery and often, relieved their stress by pouring into their writing. Guiding students through the writing process in small increments is one of the joys of teaching creative writing at Seattle Central College. 
The 30/30 Project, launched in 2014, commemorates Julie's 30th anniversary of surviving HIV, with the goal to fund the construction of 30 medical facilities built around the world in areas that lack healthcare access. Learn more about "Still Positive" and the 30/30 Project at the website stillpositive.com. 
---
Author E.C. Murray teaches How to Write a Page Turner in October, 2023, along with other writing classes throughout the year, with Continuing Education at Seattle Central College. She is the author of the memoir, A Long Way from Paris, the mystery, An Unfamiliar Guest, and Writers Unblocked for aspiring writers. Learn more about E.C. Murray.