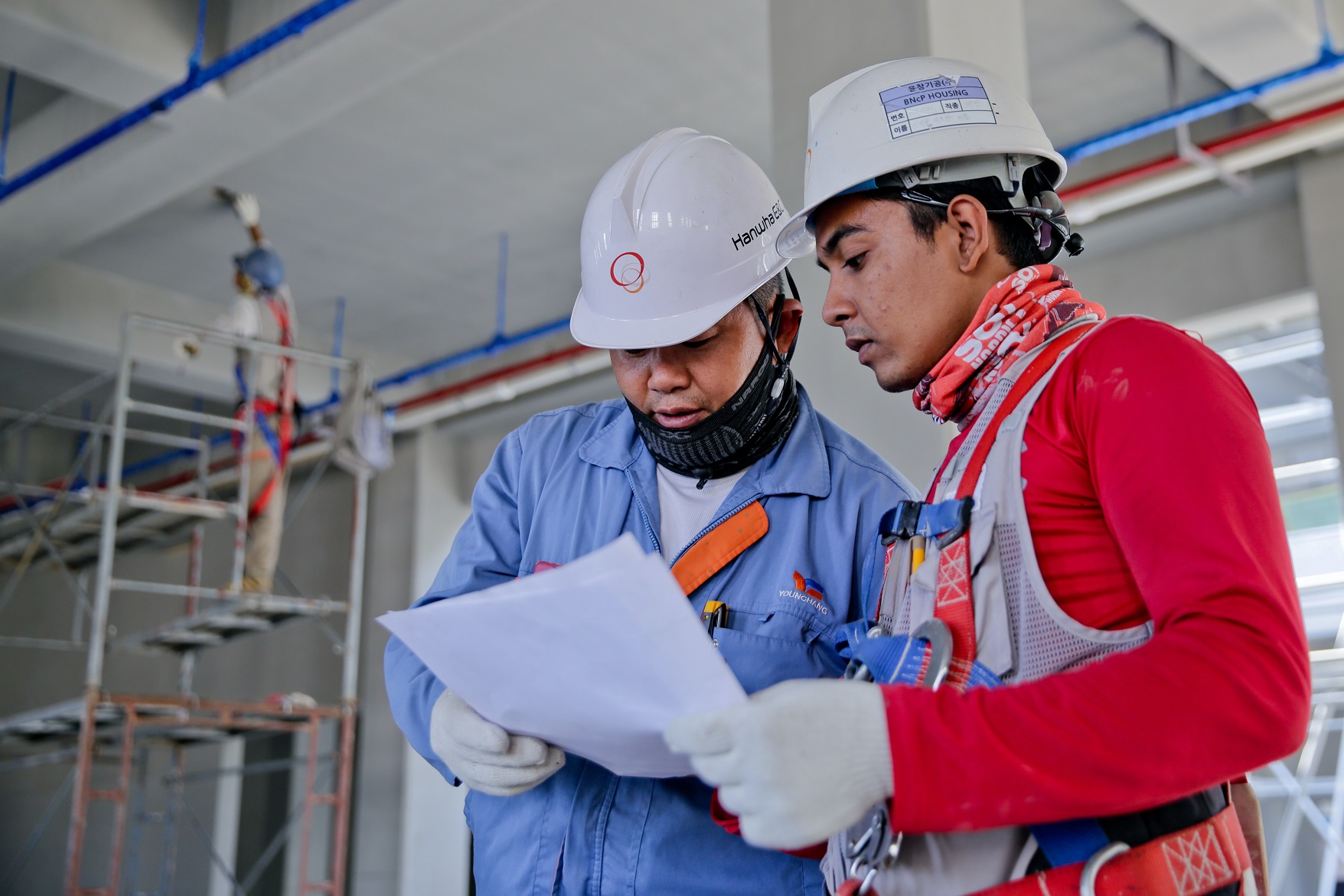 Overview
Demand for workers with residential building skills in the Seattle area is enormous, and these jobs are both rewarding and well-paying. This new micropathway through Seattle Colleges offers two options for students – one for those who are brand new to the construction industry with no prior knowledge or experience, and another option for those who currently work or have formerly worked in the construction field but seek formal training to take their career to the next level.
With either option, you'll learn and refine foundational construction skills, gain exposure and experience with tools and materials, and expand carpentry skills as well as interior and exterior finishing skills.
You can READ MORE on the Seattle Colleges website, and return to this page to register.
Class Details
This program will be in-person at the beautiful Wood Technology Center located at: 2310 S. Lane St, Seattle, WA 98144.
Week 1: Please bring a notebook and pencil to first class.
Weeks 2-10: Students will be required to bring their own Personal Protection Equipment (safety glasses, hearing protection) for all remaining classes.
The sessions on Wednesday are held in a classroom, and the sessions on Saturday are held at the Core Shop. Wednesday: 6-9 pm. Saturday: 9am-1pm. The schedule:
Week One - Apr 6 - Roofing
Week Two - Apr 20 - Windows and Doors, Part 1 (plus Saturday, Apr 23, session)
Week Three - Apr 27 - Windows and Doors, Part 2
Week Four - May 4 - Siding and Deck, Part 1
Week Five - May 11 - Siding and Deck, Part 2
Week Six - May 18 - Insulation and Ventilation (plus Saturday, May 21, session)
Week Seven - May 25 - Wall Finish, Interior Finish
Week Eight - Jun 1 - Stair Framing and Finish, Part 1
Week Nine - Jun 8 - Stair Framing and Finish, Part 2 (plus Saturday, Jun 11, session)
Week Ten - Jun 15 - Review
Seattle Central Requires COVID-19 Vaccines and Masks for Students & Staff
Seattle Colleges will be a fully vaccinated higher education institution in accordance with Gov. Jay Inslee's recent COVID-19 Proclamations. The decision comes after consultation with the board of trustees, health and safety officials, and labor partners.
Full vaccinations are required for students, staff, and faculty coming to campus this fall, with exemptions for medical or religious reasons. This allows the colleges to reopen and return to in-person teaching and learning, to the fullest extent possible, while safeguarding against transmission of COVID-19 and its variants.
In accordance with Washington State guidelines for the college, everyone attending in-person classes is also required to wear a face mask inside buildings, to help prevent the spread of COVID-19.
In addition, everyone who comes to an in-person class (Capitol Hill, Wood Technology Center, Seattle Maritime Academy and Georgetown) will be required to complete a daily health screening questionnaire each day that you visit. Please take time to review the COVID Procedures: https://www.seattlecolleges.edu/coronavirus/current-covid-19-procedures.
11 Wednesdays ; Apr 06 to Jun 15 ; 6:00 pm to 9:00 pm

Location : SCWTC; Room SC -WTC - Wood Lab A -WTC0116

Fee : $1495
Class ID : 38953 ; SKU : 34668
Instructor
Jul 28 to Sep 01 ; 6:00 pm to 9:00 pm

Location : SCWTC; Room SC -WTC - Wood Lab A -WTC0116

Fee : $995
Class ID : 39002 ; SKU : 17680
Instructor