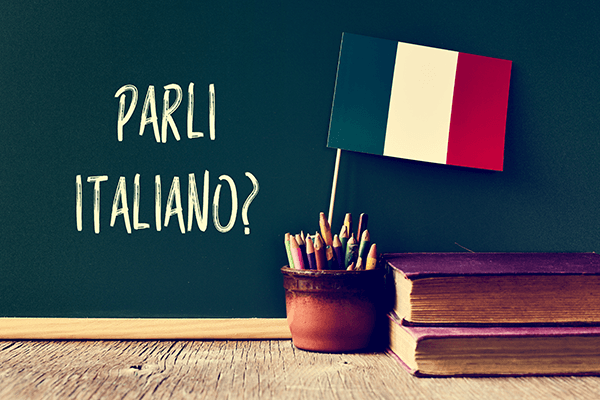 Student Reviews
"I learned so much!"

"The class was very relaxed in terms of its rigor which I found was well suited for the participants. The focus was not on how much we learned, but each of us learning as much as we can given our respective abilities and availability. This really helped to foster an environment of learning where we could feel comfortable participating regardless of our level. The audio book and assignments were very helpful in retaining what we learned and building upon it."
Class Overview
Improve your communication abilities in Italian while enhancing your understanding of Italy and Italian culture. Continue to improve your listening and speaking skills through conversation, reading, media, and practice. Review and expand the use of grammar, verbs, and vocabulary. 
In this early intermediate class, we will review the use of indicative mood (passato prossimo, imperfetto, futuro), and the present and past progressive moods. Expand on your ability to use direct and indirect pronouns. Learn the present and past conditional moods, along with relative pronouns. 
Become more comfortable conversing in Italian about current and past events, and gain more insight into Italian culture. 
You will have the opportunity to attend the Seattle Opera production of Verdi's La Traviata. This event is optional and will require the purchase of special discounted tickets.
Learning Objectives
Build knowledge of Italian grammar (indicative and conditional moods)
Strengthen listening and speaking skills 
Become more comfortable conversing in Italian about current and past events
Gain more understanding of Italian culture
Textbook Needed
Il Ladro di Scarpe (ebook with audio) by Enrico Lovato; publisher: Alma Edizioni. Ean: 9788861823693 (paper version) or 9788861825277 (ebook) 
Who Might Enjoy This Class?
Prerequisite: students who have completed Italian Immersion - Level 3, Italian - Level 3, or comparable education (present and past tense at an elementary level).
Italian language students who wish to become more confident in understanding and speaking Italian, and more familiar with Italian culture
Students interested in improving their language skills in a more immersive classroom experience
Class Details
When : Wednesday, Sep 27 to Dec 06 ; 6:30 pm to 8:30 pm
Location : SC0BE , SC - BE - General Cls - BE4167 , 1701 Broadway Seattle WA 98022
Fee : $269
Instructor
When : Wednesday, Jan 10 to Mar 13 ; 6:30 pm to 8:30 pm
Location : SC0BE , SC - BE - General Cls - BE4167 , 1701 Broadway Seattle WA 98022
Fee : $269
Instructor