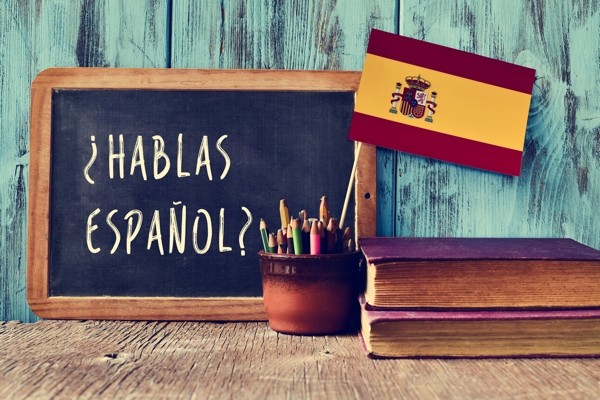 Class Overview
¡Hablamos español! Continue to develop your Spanish language skills and improve your speaking, reading and listening.
Focus on speaking in a culturally relevant context with other students who are also learning Spanish at a similar level. Build vocabulary that reflects a wide variety of useful and practical situations such as describing people, making and receiving phone calls, planning weekend activities, and ordering meals. Practice speaking and writing sentences using the present tenses and the future with the verb "ir".
Have fun advancing your Spanish language skills!
Learning Outcomes
By the end of class, students will be able to:
use new vocabulary
say common expressions and phrases on familiar topics
express more detailed information on familiar topics
listening and read with better comprehension
use more grammar correctly
Required Textbook
Como se Dice…?, 10th Edition. ISBN-13: 978-1111828585. Search online for best prices or order through your favorite bookstore.
Who Should Take This Class?
Prerequisite: One quarter (20 hours) of Spanish study or equivalent.
This course is for people who wish to improve their basic Spanish skills who have studied Spanish for one quarter or the equivalent.
Class Details
This class is held online by videoconferencing. It is led by an instructor(s) in real-time as an interactive class experience. To attend and participate fully you will need access to a computer or device with video and a microphone, plus high-speed internet connection. Instructions to access the class will be emailed to you by the instructor or staff member before the class begins. Note: part of this class might be recorded, for the students and instructor to use for review only; recordings will be deleted after the end of the quarter.
8 Thursdays ; Jun 30 to Aug 18 ; 5:30 pm to 8:00 pm
Location : Online
Fee : $269
Class ID : 38989 ; SKU : 17759
Instructor