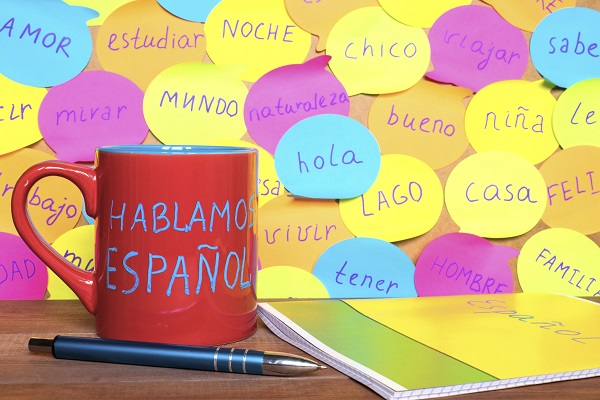 Class Overview
Spanish language students, continue learning Spanish in this fun and interactive class! Build practical everyday Spanish vocabulary and expressions while speaking, listening, reading and writing. In this class, you will increase your vocabulary and your confidence in speaking. Become familiar with more essential Spanish grammar, including subjunctive and future perfect. You will also have the opportunity to improve your listening skills and ability to understand others. Develop a more advanced understanding of the language, while exploring Spanish-speaking cultures.
Learning Objectives
By successfully completing this course, you will have:
In this course, you will:
build new vocabulary
learn idiomatic expressions and phrases for everyday life
develop intermediate conversational skills
improve listening, speaking and reading skills
become familiar with new grammar including subjunctive and future perfect
explore Spanish-speaking cultures
Textbook Needed
Como se Dice…?, 10th Edition. ISBN-13: 978-1111828585. Search online for best prices or order through your favorite bookstore.
Who Might Enjoy This Class?
Prerequisites: Previous study of Spanish 5 quarters (100 hours) or equivalent.
Spanish language students who wish to continue learning Spanish in an interactive and fun learning environment
Those who enjoy improving their Spanish language and conversation skills, with an eye toward speaking Spanish fluently someday
Class Details
When : Monday, Oct 09 to Dec 11 ; 5:30 pm to 7:30 pm
Location : Online , Zoom WA
Fee : $269
Instructor