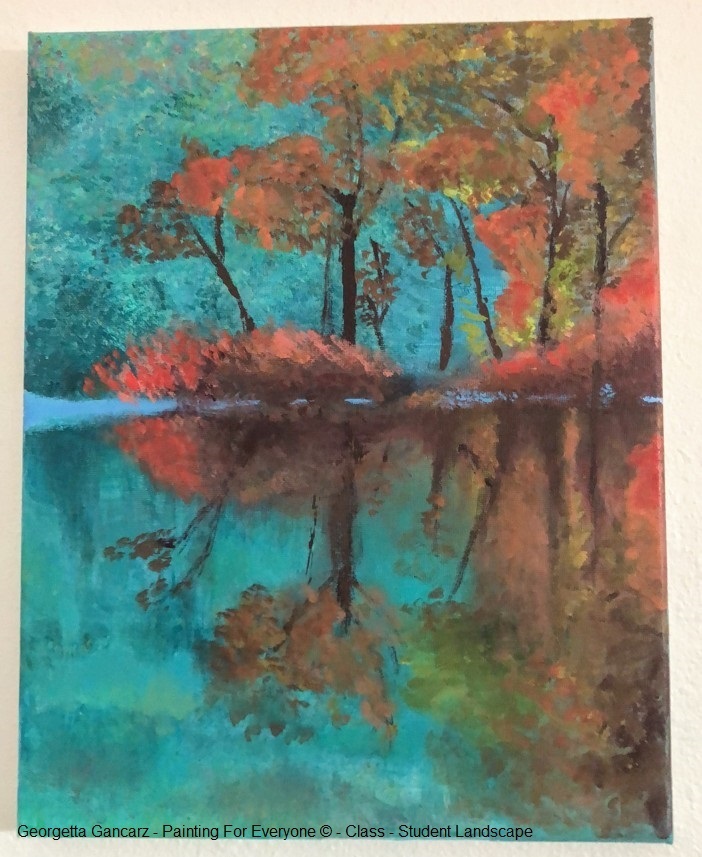 Class Overview
Do you admire the paintings of the Impressionists? Learn their unique brushstroke method to make your own beautiful paintings!
Discover how lines of color can make a complete and memorable painting. Explore textures, color theory, the impressionist color wheel, composition, space, light and shadow, texture and movement.
Learn about tools, materials and techniques. Enjoy class discussions about art history and impressionist artists. Immerse yourself in landscapes, figures and still life.
We will paint landscapes, still lives and figures, and explore originality. Enjoy using what you learn to make your own unique painting masterpiece. A museum trip will be incorporated into the course, if possible.
Your painting instructor is a professional teacher and working artist in both the US and Italy, who has exhibited in museums and galleries worldwide. No painting experience or formal art training is needed, just a willingness to learn.
Supplies Needed
Click here to see the supply list.
Learning Outcomes
Upon successful completion of this course, you will be able to:
Understand the tools and techniques to paint in the style of the Impressionist painters.
Apply texture and impressionist colors to your paintings for personal expression.
Use observation, linear perspective, and originality to explore composition, color, space, light and shadow in textures.
Express different ways to observe and document art by developing an art vocabulary.
Understand art as a form of personal expression.
Create a unique finished painting using the impressionist style.
Who Should Take This Class?
Anyone who wants to learn how to paint.
Painting students or painters who would like to improve their painting skills.
People interested in Impressionist painting and would like to learn to paint in this style.
Class Details
This class is held online by videoconferencing. It is led by an instructor(s) in real-time as an interactive class experience. To attend and participate fully you will need access to a computer or device with video and a microphone, plus high-speed internet connection. Instructions to access the class will be emailed to you by the instructor or staff member before the class begins. Note: part of this class might be recorded, for the students and instructor to use for review only; recordings will be deleted after the end of the quarter.
8 Tuesdays ; Oct 19 to Dec 07 ; 6:30 pm to 8:30 pm

Location : SCONL; Room Online

Fee : $239
Class ID : 38687 ; SKU : 29493
Instructor