Michael Silver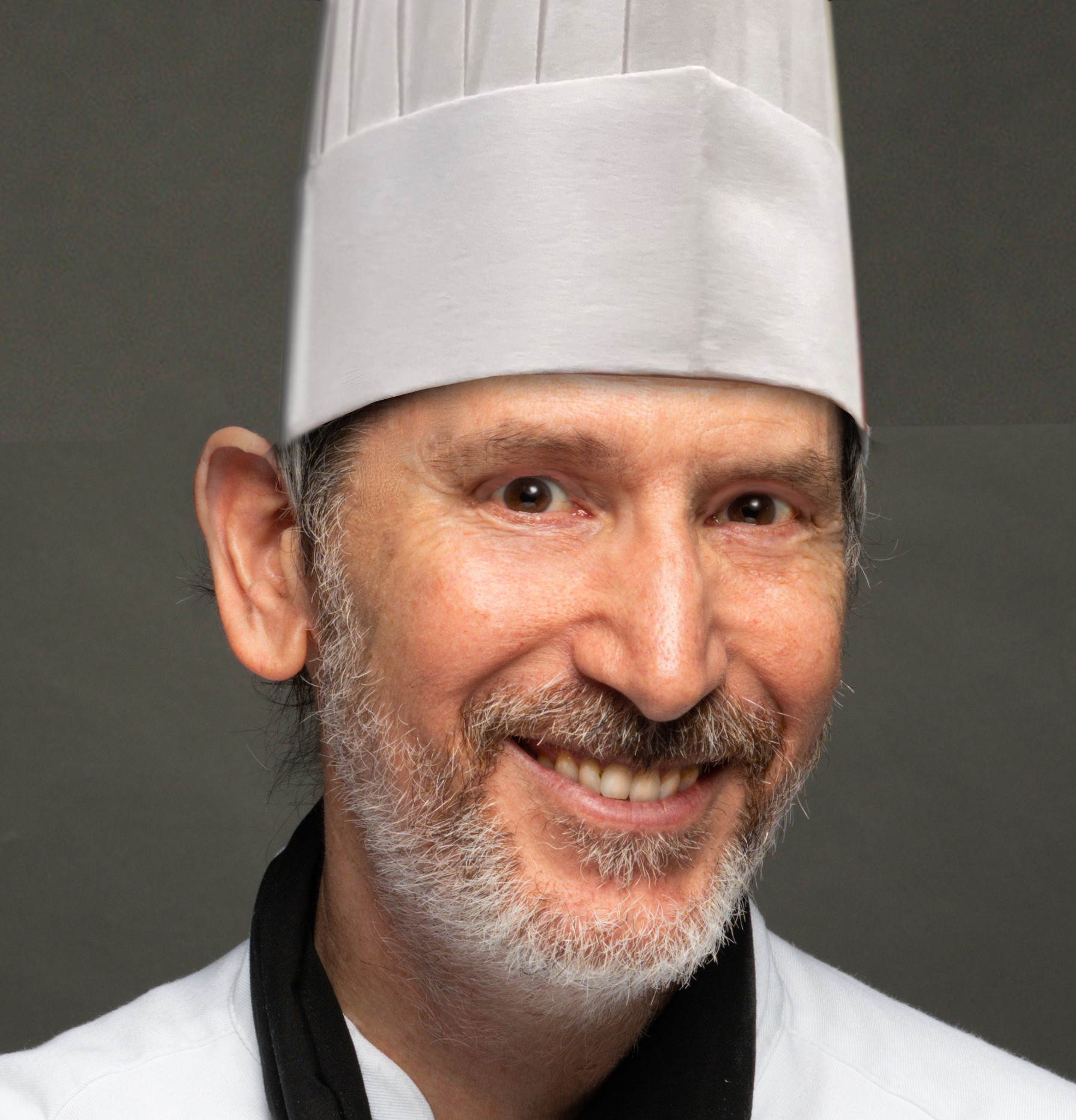 Michael is a professional chef, baker, and food scientist. He received his culinary training from the Culinary Institute of America and his baking and pastry training from Seattle Culinary Academy. He is a Certified Executive Pastry Chef (CEPC), and he is also a certified food safety instructor (ServSafe).
His background also includes math, technology, organic chemistry, molecular biology, and emergency medicine, and he has taught professionally for over 40 years in these and other fields.
Michael co-owns and co-operates three businesses in the food industry in Portland. His chocolate company produces over 200,000 pounds of chocolate a year, and his café/bakery was chosen by Yelp as one of the top 15 hot chocolate locations in the United States.
He studied music and art at UC Santa Cruz and graduated as Valedictorian from St. Mary's College with a degree in business. Michael has worked as a musician, a state-licensed home inspector, and energy conservation specialist. 
For seven years, Michael was an engineering and software development manager at Apple Computer. He founded and owns one of the oldest and most successful home automation companies in the US. He also founded three other technology corporations and twelve other businesses, and he has authored or co-authored a number of patents. For his work with NASA, Michael was made an honorary Air Force Captain.
Michael teaches food science, chocolate-making (bean-to-bar), baking, coffee science, and food safety at Seattle Central College. Michael also spends much of his time in the development of Chef's Village, a non-profit website for teaching everything related to food, cooking, baking, sustainability, and related areas, with a focus on food science and sustainability. 
Teaching Style and Approach
Michael has a passion for teaching and has taught and studied pedagogy throughout his life, starting when he taught mathematics at his local college while he was still in high school. He has taught music, emergency medicine, racing/high-performance driving, SCUBA, computer programming, and other fields. He also created one of the very first distance-learning platforms, and consulted for Stanford University on distance learning in its early days. 
Michael's classes include a combination of lectures, science demos, cooking demos, and hands-on experiences -- with a lot of tasting!
As someone who is always learning something new, he encourages students to be active learners and explains, "Class participation and interaction are very important to me and the learning process."
While his classes will be filled with information, he says, "I definitely always incorporate my own brand of humor in my classes, and they will be a lot of fun."
Resources
Classes