Teresa Ramon Joffre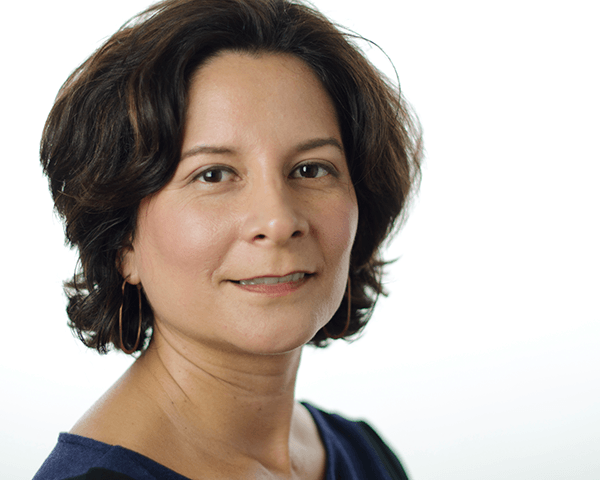 Teresa Ramón Joffre is a native of Lima, Peru. She began teaching E.S.L. in 1998, and Spanish in 2001.
For over 15 years, she has worked as a Spanish translator in a variety of fields, such as biomedical, life sciences, and education.
During her free time, she enjoys practicing and teaching yoga. She also loves to travel and she's lived in Berlin, Paris, Rosario, and Toronto. But Seattle feels like home!
Teresa's Resources
"Really enjoying Teresa's style of interaction with the class. Good mix of whole class work and breakout rooms. Good chances to practice speaking. Class goes at a good pace with a reasonable amount of homework. Homework chosen is useful and relevant."

"The instructor is doing pretty well to make this class work in what I know are tough circumstances (remote learning for language classes is hard!). She does really well putting us into breakout rooms for discussion and short activity work."

"Teresa is a very good instructor. In an inherently difficult environment for learning (zoom calls), she manages the situation very effectively, patiently, and with just the right amount of challenge. She's a great instructor!"

"Teresa is a gifted teacher. She was adept at tailoring the class to various language experience levels. The class was a lot of fun." -- Spanish Conversation -- Beginning

"Teresa Ramon has an outstanding ability to get students to speak Spanish in the classroom and not be embarrassed by their mistakes. She is an excellent teacher." -- Spanish for Business Professionals

"Teresa is just delightful and is a wonderful teacher." -- Spanish Conversation -- Beginning

"Teresa was great. She made us speak in Spanish most of the time, unless we got totally lost. I really enjoyed her as a teacher." -- Spanish Conversation -- Intermediate

"Discussion in class was great. The instructor is totally fluent in Spanish and English, and she is very knowledgeable in general, so she is always able to explain issues to us that come up. It may be something about Spanish grammar, vocabulary or a translation of something. She always is very clear in both languages. She is inspiring". -- Spanish Conversation -- Intermediate

"I really enjoyed how approachable the instructor is, she could take on the most basic of questions and still feel like she was supporting your journey in the language. I say this because it's easy for an advanced person to come off condescending when responding to basic questions." -- Spanish Conversation -- Beginning

"Lots of opportunities to talk in Spanish. Teresa is a wonderful teacher -- warm, easy-going, with good ideas for class activities." -- Allison Green, Spanish Conversation -- Intermediate

"Teresa modeled the way to speak first and then encouraged us to talk to each other--this was a very useful way of learning." -- Spanish Conversation -- Intermediate

"I loved how hands on she makes the material. Very engaging." -- Brittany Broyles, Spanish Conversation - Beginner
Classes