Ray Pfortner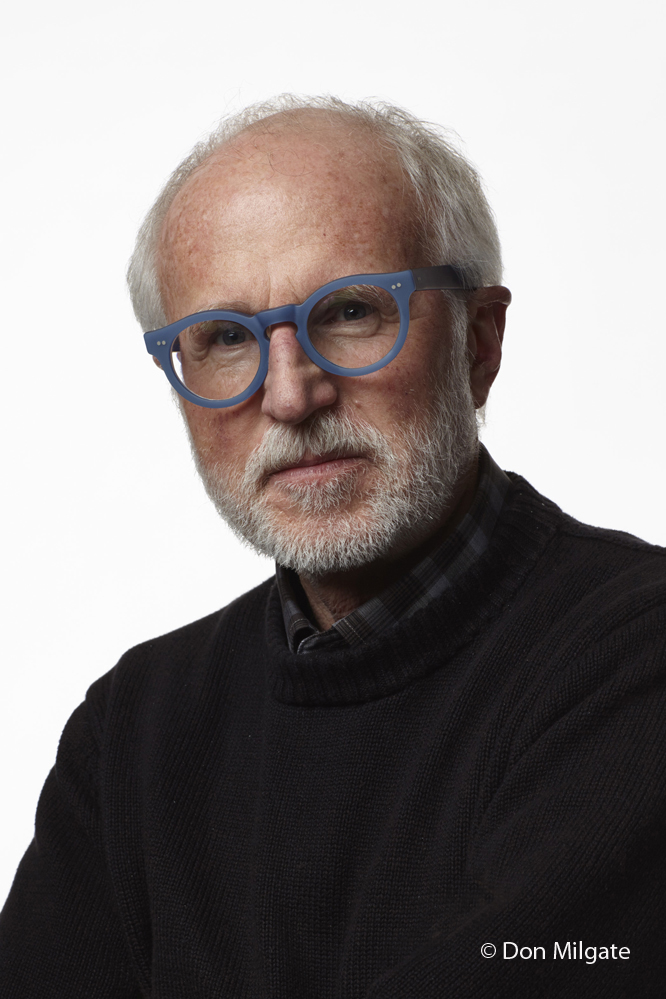 Ray Pfortner has worked in photography - as an educator, stock photography agent, photo editor, consultant and photographer - for over 25 years, in NYC, CA, and WA.
Ray, a native of New York City, has lived on Vashon Island since 1994. He has concentrated on photographing his new home since the day he arrived, favoring the hours before sunrise and increasingly the hours after sunset.
In New York he was a partner in the stock photo agency, Peter Arnold, Inc, representing the work of 125 photographers specializing in natural history, science and medicine. In California, he was an account representative for Minden Pictures, a stock photography agency handling the work of 5 National Geographic photographers specializing in natural history.
In Washington he worked for the nature and wildlife photographer Art Wolfe, marketing his magazine stories worldwide and completing 16 books. He went on to be the Director of Education for the Photographic Center Northwest. He has been a Fellow of the North American Nature Photography Association since 2003. In 2006 he received its Recognition Award and its Kinne Grant.
He teaches throughout the Pacific Northwest, from colleges including the University of Washington and Bellevue College, both in their Photography Certificate and youth Programs, to art supply stores, artist leagues and the Seattle Public Library.
Ray leads artist cultural exchanges to China, Cuba, Canada and Europe.
Ray's own photography focuses on nature and environmental issues and is often used to support conservation. He is represented by Getty Images.
In 2003 he received the Emma Award from the Vashon-Maury Island Land Trust for a decade of using his photography for Island conservation.
Ray's Teaching Style & Approach
Ray's teaching focuses on how to design compelling photographs and on the business of art for all mediums, 2d and 3d.
In his classes, he emphasizes the importance hands-on practice, using visual aids like PowerPoints to look at and discuss photos.
Classes include group sharing and feedback sessions on student photography assignments, special group and individual projects, field trips, and lectures.
The classroom environment is inviting, friendly, and conducive to learning.
He explains, "I seek a professional yet welcoming style where it is safe to take chances and show one's photography comfortably."
Student Reviews

"This class was a bright spot in my weeks, and was the thing I looked forward to the most. The instructor is an expert, and is very kind, and structured the class in a very fun and engaging way."

"Class and instructor were outstanding. Keep offering this class and others by Ray Pfortner, as he is the BEST photography instructor I have ever had. He classes have helped me become a much better photographer over the years."

"Fantastic. Ray is a skilled instructor, clearly knowledgeable and attending his class was both highly educational and delightful. I'll be recommending it to others in the future."

"Loved the class and learned a lot. I will be recommending it to others.

"Very productive class. Ray was extremely prepared, but also catered to the needs of the class' questions

"I really enjoyed the training."

"Your core list and input is giving me much to think about."

"I really learned a lot of useful information."

"I found it helpful. You shared a lot of practical considerations and suggestions. I've been wondering how to get started, and this was well-timed."

"I enjoyed the instructor's deep knowledge of photography and his easy, straight-forward teaching style."

"Very productive class. Ray was extremely prepared, but also catered to the needs of the class' questions."
Classes