Claudia Lawrey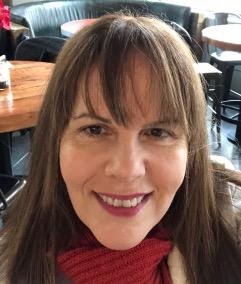 Claudia Lawrey is a dancer, choreographer, and arts educator. She earned an M.A. and M.F.A. in Dance and Theatre Arts from the University of Arizona, and a B.A. in Dance at Point Park University.
A writer, lecturer and book author, Claudia has expertise in dance for opera, musical theatre, concert dance, dance history, movement, spoken word performance and arts advocacy. 
She has choreographed and performed in over two dozen operas and musicals, and in several dance companies. She has been a professor and artist-in-residence in colleges and universities in Pennsylvania, New York, Tennessee, Arizona, Washington, D.C., Washington State, and the Hungarian State Ballet in Budapest. Claudia has presented dance research at the annual Hawaii International Conference on Arts and Humanities. 
Currently, Claudia is working with Bellevue College Dance Company on an international dance and music collaboration. She speaks Hungarian and reads French and Spanish. Claudia is also an active cyclist, Pilates practitioner, and dog lover.
Claudia's Teaching Style & Approach
In Claudia's classes, you can expect a variety of teaching approaches, including lecture, demonstration and group interaction. She uses visual aids, handouts and videos.
Claudia enjoys cultivating discussions and getting students involved with songs or projects when appropriate.
She explains her teaching style: "Student-centered pedagogy is at the heart of my teaching philosophy. This means that in addition to my being an information facilitator, I am also discussion manager. Students are encouraged to offer ideas, facts, ask questions of each other as well as question the instructor."
Claudia strives to maintain a relaxed and open, but structured learning environment.
Classes