Charlie Burch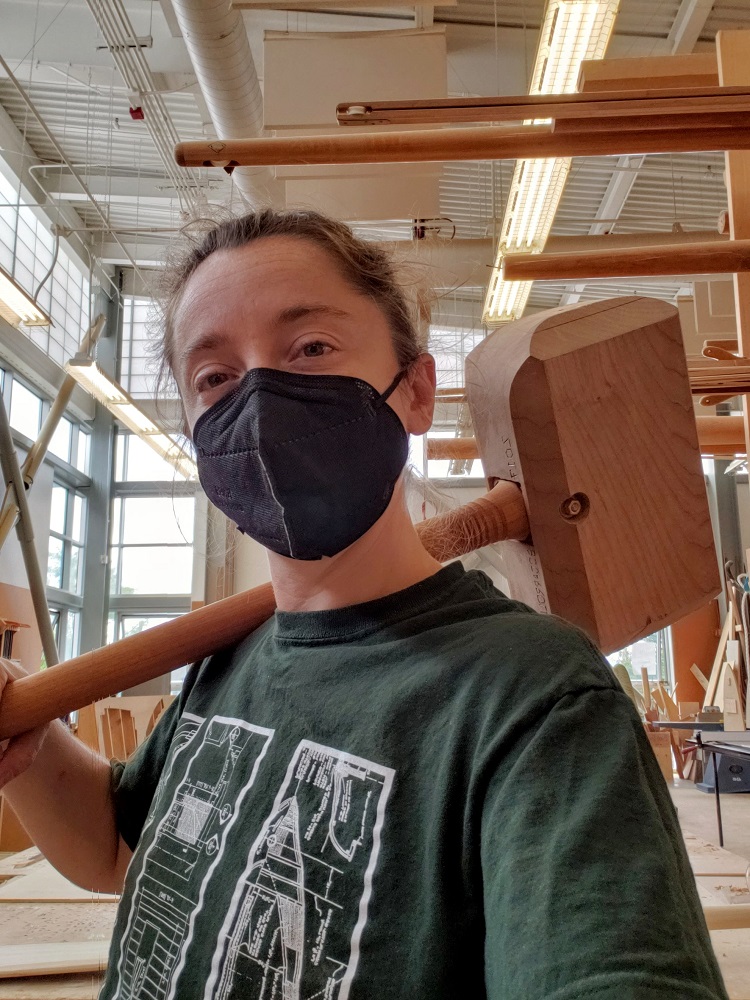 Charlie has been teaching for ten years; pedagogy is one of his main passions. He has taught English as a Second Language at all levels around the world, including China Hungary, Belgium, and Russia, and also teaches self-defense, de-escalation, and conflict intervention classes to marginalized and targeted people here in Seattle.
Charlie's formal education with woodworking began in 2021. He is enrolled at Seattle Central College in the Carpentry program and volunteers with Sawhorse Revolution as a carpenter/mentor for high school students. Before then, he designed and built a greenhouse, and did minor furniture repairs and home renovations to varying (and often disastrous!) results. He knows from first-hand experience that woodworking can be intimidating, and that having a good teacher can make all the difference in competence and confidence. 
Charlie says with enthusiasm, "Teaching immediate skills that result in a tangible product is a joy, and I hope students find
this class as exciting as I do!"
Teaching Style & Approach
Charlie's two guiding teaching philosophies are:
There are as many ways to explain a thing as there are to understand it; his job is to find the explanation that fits your way of understanding.
The teacher should always make themselves laugh, because when they laugh the class laughs with them, and laughing people are much more receptive to learning. So be prepared for some bad puns and dad jokes.
He thinks that student/teacher relationships should always be collaborative. Charlie's students constantly show him how to be a better teacher, a more creative problem-solver, and a better communicator. All he asks is that you (1) listen to his every word regarding your safety around the power tools, and (2) be patient with yourself as you learn a new skillset.
Charlie explains what to expect in class:
"Within the first few sessions as a student, you will cut a big, rough, splintery piece of lumber from a much bigger piece of rough, splintery lumber. Through the class, via lectures, handouts, demonstrations, and hands-on practice, you will learn the tools and techniques needed to mill that ugly stick into a clean, square board and transform it into smaller, more exact boards. You will put these boards together into a simple, handmade piece of furniture. Then you will sand that piece for longer than you ever believed necessary. And it will be imperfect, but you will come away with the knowledge of how to build it from start to finish, and even get to take your accomplishment home!"
Classes