Tony Fan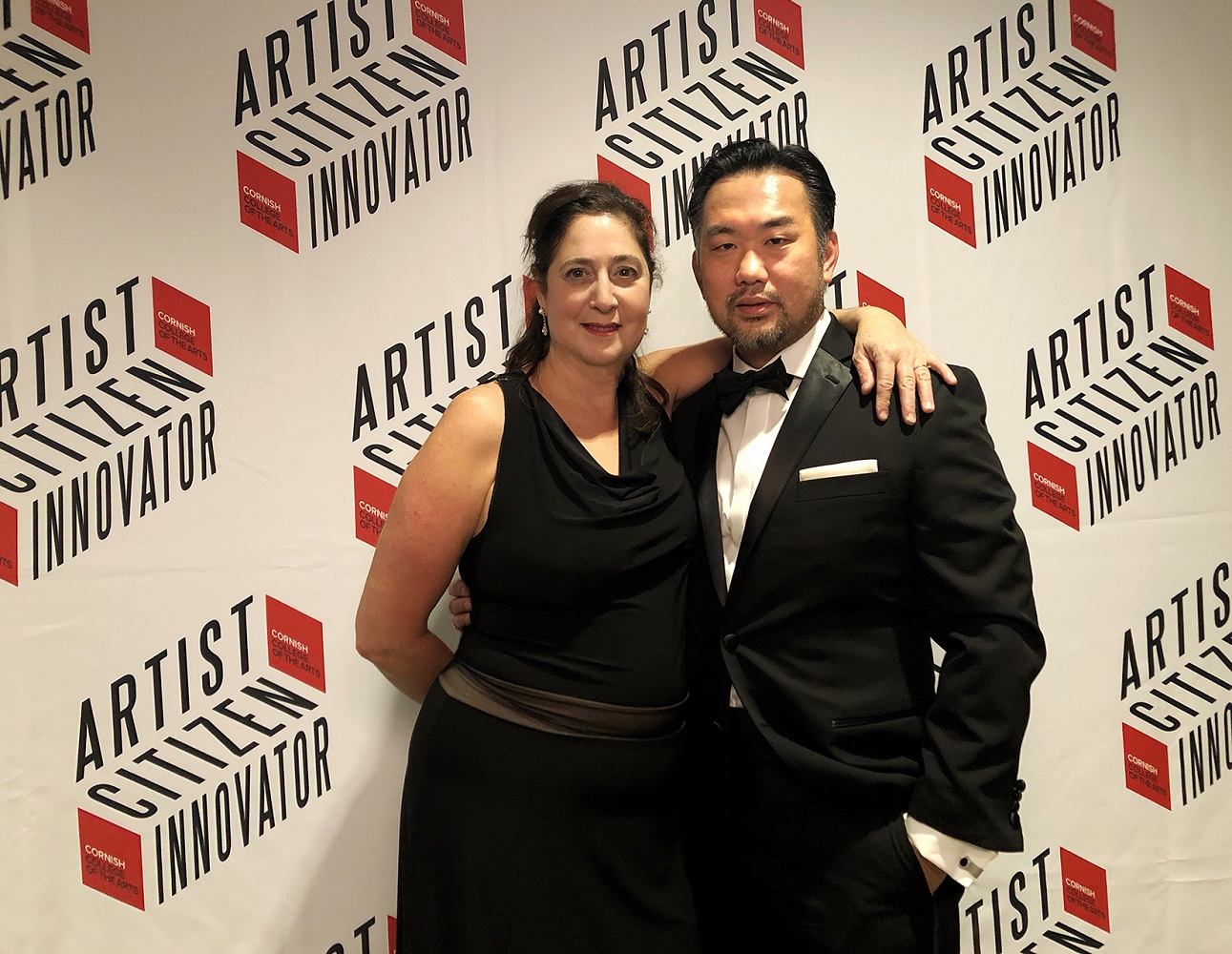 Tony Fan and Ilana Rubin's Background
Tony and Ilana  have been dancing tango together for more than 18 years. The beauty of their movement comes from their maturity in the dance, strong connection and deep respect for the music. They are inspirational instructors and have the special gift of teaching. 
Dance Experience
Ilana Rubin and Tony Fan bring to the tango a life-long interest in dance. They were both trained in ballet and modern dance, and bring to tango an exciting, accessible, individual style. Ilana's extensive dance training includes modern dance with Martha Nishitani, as well as ballet and folk dancing. She performed for five years with Radost, Seattle's premiere folk dance ensemble. Tony started his dance career studying modern ballet. Later, he continued with ballroom dancing before he discovered the Argentine tango. Tony has also studied tango in Europe. Together, they have studied with such notable dancers: Juan Bruno, Susanna Miller, Julio Balmaceda and Corina de la Rosa, Osvaldo Zotto and Lorena Ermocida, Esteban Moreno and Claudia Codega, Gabriel Angio and Natalia Games, Graciela Gonzalez , Daniela Arcuri and Armando, and Omar Vega.
Teaching Experience
They take a creative approach to tango, and combine musicality with a superb analysis and breakdown of the individual movements. Their classes are fun, informative, well thought out and presented. They are now leading one of the major tango schools in Seattle and offer special workshops around cities in the west coast. Their workshops have been featured in the Northwest Folklife Festival, Portland Tango Festival, and Palm Springs Tango Festival, as well as many tango communities in the west coast from Los Angeles and San Francisco to Vancouver B.C., Canada.
Performing Experience
Tony and Ilana are the stars of the independent film, The Last Tango, produced by Carl Tanne. In 1997 they appeared in Sonny Newman's full-length tango ballet, The Loves of Margarita, with Sandor and Tiffany, stars of the Broadway show Forever Tango. In 2011 Tony & Ilana were cast in the tango documentary film For the Love of Tango. Tony and Ilana are the performers for the ACT theater opening ceremony and many other Seattle theater events. Tony and Ilana also perform at different tango communities in the west coast and Canada. Their latest performance was with the world renown Argentine pianist Pablo Ziegler at the Meydenbauer Theater, with Daniel Trenner at Century Plaza Hotel in Los Angeles, and with Chelsea Eng at the Stanford University. Tony and Ilana frequently perform at workshops, theater shows, festivals, dinner shows, and other special occasions.
Tony and Ilana's Style & Approach
In Tony and Ilana's classes, students will experience both leading and following roles, building communication with partners on the dance floor. Students will become more aware of their partners, making dance more intimate, social, and accessible.
They explain, "Tango is a conversation. Tango is an improvised dance with no set patterns; couples dancing the tango are responding to each other while being motivated by the music."
Our classes prepare students to enter that conversation, encouraging them to understand both the leading and following roles. We also work on the crucial foundations underlying the conversation: improving carriage, coordination, balance and rhythm. Taking part in the conversation means listening and responding to one's partner.
Learning the tango is like learning a foreign language. This takes patience and sensitivity, but when mastered, it creates a dance that is truly an interplay between two people."
Student Reviews
"In my estimation, Ilana Rubin and Tony Fan are absolutely Seattle's best tango teachers."

"Tony and Ilana break down the moves and patterns of tango in such a masterful way that it's impossible not to succeed in their classes. Their explanations are clear, and they work their students through each part of the moves and patterns they have demonstrated. Few dance teachers can do this as well as they do - helpful, encouraging, smart, patient, good communicators."

"Tony and Ilana are really great teachers! My husband and I have been taking classes from them for about 3 years and find they continuously present their classes and material with a fresh approach. Tango is not a dance one can learn quickly, it requires a passion for the form and music which they definitely have. And yet with just a few simple moves it can be enjoyed quickly by a beginner in a social dance setting."

"I have been taking Argentine Tango lessons from Tony and Ilana for about 5 years now and can't praise them enough! Their style is unique and amazing to watch and learn. As teachers they are very patient and take the time to make sure you understand each step thoroughly. After 5 years I am still learning and I get something new from each lesson. Not only do they teach but they put on a tango dance weekly that is the best in Seattle so you can dance the steps you have learned in an Argentine atmosphere. You won't be disappointed!"
Classes