Patric Earle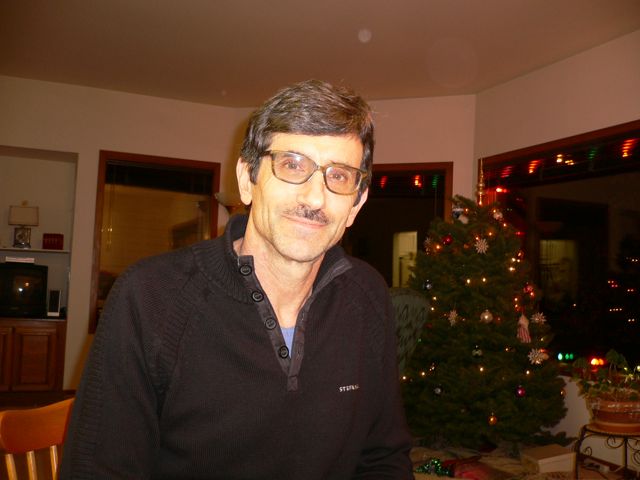 Patric Earle's passion is Italy and all things Italian.
This passion began as an undergraduate at the University of Washington when he participated in a Rome-based foreign studies program. It was love at first sight.
Since that time Patric has returned to live for extended periods of time in Italy: studying Italian at the University for Foreigners in Perugia, volunteering to work on multiple Etruscan archaeological sites in Tuscany, and finally, traveling up and down the country in search of the perfect villa or apartment rentals for his Italian Sojourns business venture.
Patric's other great passion is sharing his love of Italy with others. To that end Patric has been teaching Italian to adults for the Continuing Education Program for over 20 years, an activity which allows him to share his knowledge of Italian language and culture, and in turn to learn from his students' own experiences.
Patric's Teaching Style & Approach
How do you present material to students?
The class is conducted entirely in Italian, with class handouts designed to reinforce the in-class presentations. There is a great deal of oral repetition of vocabulary and phrases, as well as considerable experiential role playing. Homework is essential to the successful mastery of concepts
How do you interact / work with students? What kind of classroom dynamic do you promote?
I'm highly engaged and interactive with students, and all students are expected to participate in activities.
Also, I'm always available to answer questions about the class or concepts via phone or email.
Student Testimonials
"Patric is a WONDERFUL instructor! The structure of the course was excellent, and Patric's enthusiasm and knowledge of the language was so helpful for my learning. He went above and beyond to help us learn and cared deeply that his students were succeeding. I can't wait to take more classes with him!"

"Patrizio is great. He is patient, sparks interest, is kind and engages all the students."

"Great instructor who was willing to answer questions outside of class."

"He makes an effort to get to know everyone and make it feel comfortable in class."
Classes