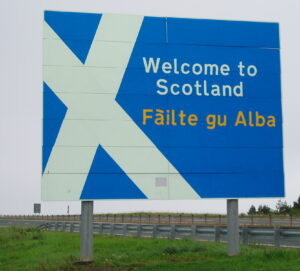 Class Overview
Are you traveling to Scotland or interested in learning about its many fascinating sites from the comforts of the classroom? In this class, discover lesser-known but historically significant locations in Scotland that will fascinate you and which travelers may want to add to their travel itineraries. Learn about the cultural and historic significance of many special sites from the Neolithic age, the Bronze/Iron Ages and Roman Scotland, as well as interesting physical landscapes, museums, castles and religious sites. Gain tips for traveling around the country, with awareness about potential difficulties and how to deal with them.
Learning Outcomes
Gain an expanded appreciation of lesser-known but historically significant sites in Scotland.
Understand the cultural and historic significance of thses sites.
Become better equipped to travel in Scotland if you choose, with some knowledge of possible difficulties while traveling in the country and how to deal with them.
Who Should Take This Class?
People who are interested in Scottish history and culture.
Anyone interested in learning about travel to Scotland, whether in-person or from the comfort of the classroom.
Class Details
This class is held online by videoconferencing. It is led by an instructor(s) in real-time as an interactive class experience. To attend and participate fully you will need access to a computer or device with video and a microphone, plus high-speed internet connection. Instructions to access the class will be emailed to you by the instructor or staff member before the class begins. Note: part of this class might be recorded, for the students and instructor to use for review only; recordings will be deleted after the end of the quarter.
1 Saturdays ; Oct 09 to Oct 09 ; 9:00 am to 11:00 am

Location : SCONL; Room Online

Fee : $49
Class ID : 38734 ; SKU : 29614
Instructor