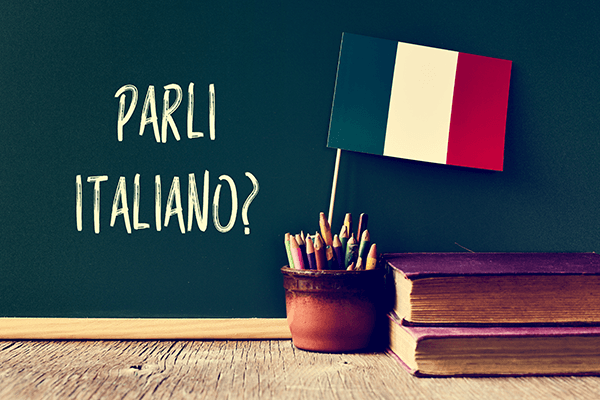 Class Overview
Continue building on what you learned in Italian - Level 2 in a low-pressure atmosphere. This class is conducted entirely in Italian, and there is a greater expectation that you'll progress in your abilities to think, understand, and express yourself in Italian. Required textbook: Essential Italian Grammar, ISBN: 9780486207797.
During this class, you will:
Continue to improve listening and speaking skills
Learn 300-500 additional vocabulary items
Review basics from Level 1 & 2 such as grammar, syntax and pronunciation
Learn the present perfect tense and future tense
Study more irregular verbs
Learn the reflexive verbs, as well as direct and indirect object pronouns and future tense
Gain confidence in conducting more complex conversations in Italian
Learning Outcomes
Build upon your existing Italian language skills
Expand your vocabulary
Increase your understanding of Italian grammar
Practice conversing with others and gain experience in speaking Italian
Required Textbook
Essential Italian Grammar, ISBN: 9780486207797
Who Should Take This Class?
Anyone with an enthusiasm for learning a new language
Those that have completed Italian - Level 2 or have taken previous beginning Italian classes (with instructor approval)
Student Testimonials
Class Details
This class is held online by videoconferencing. It is led by an instructor(s) in real-time as an interactive class experience. To attend and participate fully you will need access to a computer or device with video and a microphone, plus high-speed internet connection. Instructions to access the class will be emailed to you by the instructor or staff member before the class begins. Note: part of this class might be recorded, for the students and instructor to use for review only; recordings will be deleted after the end of the quarter.
10 Thursdays ; Jan 13 to Mar 17 ; 6:30 pm to 8:30 pm

Location : SCONL; Room Online

Fee : $269
Class ID : 38853 ; SKU : 32236
Instructor