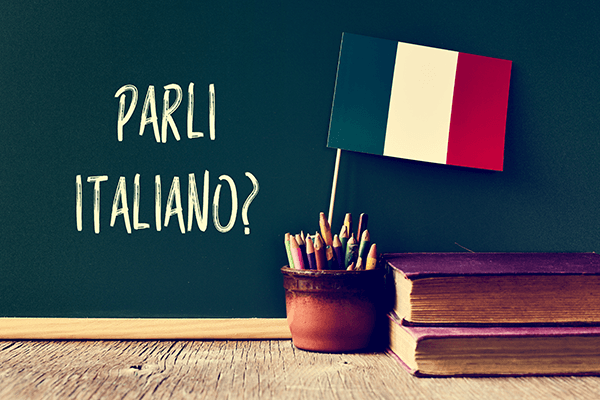 Class Overview
Practice simple conversation and learn basic grammar in a low-pressure atmosphere. This class is conducted entirely in Italian, but it's geared to students with little background. During this class, you'll learn:
Basic listening and speaking skills
300-500 vocabulary items
Correct pronunciation of Italian vowels, consonants, diphthongs and other special attention pronunciation issues
Basic grammar related to verbs, nouns and adjectives, definite and indefinite articles, and several idiomatic phrases such as telling time, meeting new people, and asking basic personal questions
To count to 10,000
The present tense of major verbs
Several of the most important irregular verbs
Learning Outcomes
Upon successful completion of this course, you will be able to:
Learn the basics of Italian
Establish your vocabulary
Gain insight into Italian grammar
Practice conversing with others and gain experience in speaking Italian
Required Textbook
Essential Italian Grammar, ISBN: 9780486207797
Who Should Take This Class?
Anyone who has an interest in learning the beginning elements of Italian
Anyone with an enthusiasm for learning a new language
Class Details
This class starts through Zoom (online), then it might be changed into in person: Room 1139B, Broadway Edison Building, Seattle Central College; 1701 Broadway, Seattle, WA. The room is on the east side, first floor. For more details, please refer to the Campus Map.
10 Wednesdays ; Jan 05 to Mar 16 ; 6:30 pm to 8:30 pm

Location : SC0BE; Room SC - BE - Cont Edu - BE1139B

Fee : $269
Class ID : 38846 ; SKU : 32233
Instructor