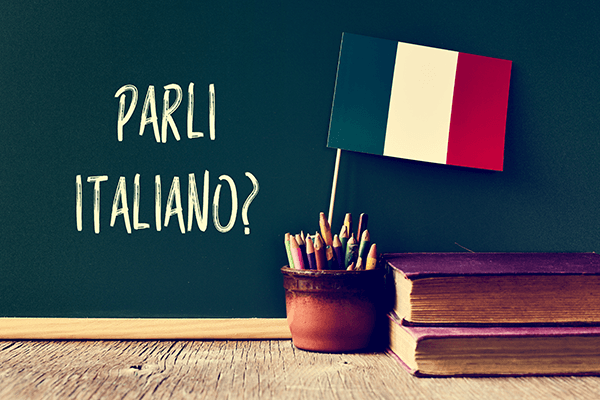 Student Testimonials
"Very engaging instructor who is passionate about the subject."

"Everything was pretty great."
Class Overview
Continue building on what you learned in Italian - Level 1 in a low-pressure atmosphere. This class is conducted entirely in Italian, but it's geared to those with little background.
During this class, you will:
Review basics from Level 1 (grammar, syntax and pronunciation, phrases and numbers)
Expand your listening and speaking skills
Learn 300-500 more vocabulary items
Study prepositions
Learn more time expressions
Learn the present tense of -IRE verbs and the present perfect tense
Study more of the irregular verbs
Gain more confidence in conducting more complex conversations in Italian
Learning Objectives
Build upon your existing Italian language skills
Expand your vocabulary
Increase your understanding of Italian grammar
Practice conversing with others and gain experience in speaking Italian
Who Should Take this Class?
Anyone with an enthusiasm for learning a new language
Those that have completed Italian - Level 1 or have taken previous beginning Italian classes
Textbook Needed
Essential Italian Grammar, ISBN: 9780486207797.
Who Might Enjoy This Class?
Anyone with an enthusiasm for learning a new language
Those that have completed Italian - Level 1 or have taken previous beginning Italian classes
Class Details