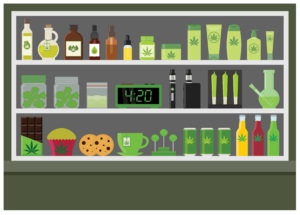 Class Overview
Retail marijuana employees, learn how you can best serve your customers, with both medical and "recreational" adult users in mind. This course if facilitated by Trey Reckling, founder of the Academy of Cannabis Science. Trey has 15 years of higher education experience with conflict resolution, career development and training. He is the founder of the Academy of Cannabis Science and co-author of the Medical Marijuana Consultant Course at Seattle Central College that is approved by the WA State Department of Health.
NOTE: This course is online and self-paced. It has open enrollment; you can register throughout the quarter up to two weeks before the last day of the quarter. You will receive online access within three business days after registration.
Learning Outcomes
By the end of this class you will have:
more knowledge about providing excellent customer service
Who Should Take This Class?
Medical Marijuana Consultants seeking continuing education units for their certifications or certification renewal
Cannabis employees who would like to improve their customer service skills
Class Details