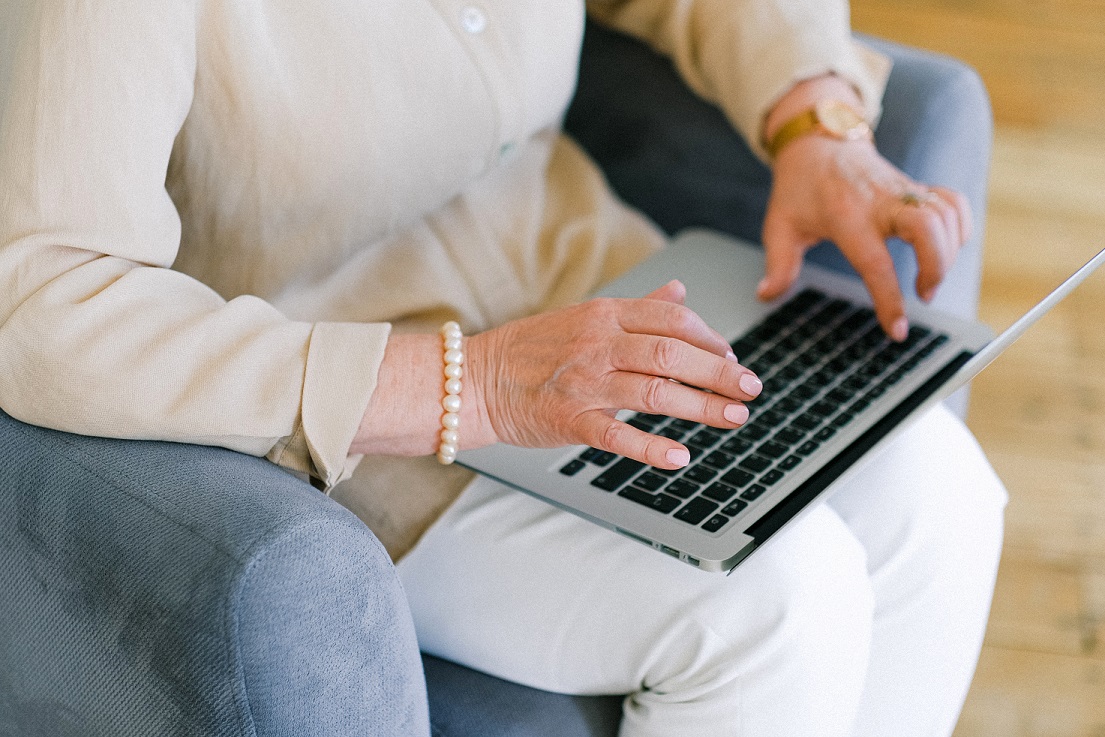 Course Overview
Life in the 21st century can be a challenge for anyone who is not comfortable with computers because technology is involved in almost every aspect of our lives. Gain more familiarity and understanding of computers to feel more confident doing whatever you need to do. In this class, you can learn how to use computers to keep in touch with people, do online shopping, take care of personal business, and even communicate with medical service providers.
Learn about the hardware of the computer: the monitor, mouse, and keyboard, so you can be set up for success. No need to get tangled in cables and equipment and this class can help you get those things set up and sorted out.
We will also focus on using different types of software. Explore email, files, photos, internet browsing, bookmarks, online accounts, and how to manage them in a way that is secure and successful for you. Other topics will include fun stuff like using social media, games, and videos, as well as issues around security, updating software, and managing passwords.
Bring your questions and concerns and get them answered in class.
Learning Objectives
Computer hardware: which cables are needed for what when to use an external drive, and how to adjust the display setting
Using apps: create/edit/save/print a file, use email, manage an online calendar, cloud storage (Google Drive, Dropbox…etc.), manage your photos, online shopping, and online statements
Do the fun stuff: basic internet browsing, bookmarks, screenshots, games, videos, online news, digital music, streaming services, e-books
Stay connected: social media (Facebook, Instagram, Twitter, Facetime, Skype …etc.)
Troubleshooting: security warnings, software updates, protecting your information, managing passwords
Who Might Enjoy This Class
Anyone who is new to using computers
People who would like to improve their basic computer skills and knowledge
Class Details
When : Monday, Jan 09 to Mar 20 ; 10:00 am to 12:00 pm
Location : SC0BE , SC - E- CE Comp Lab - BE1139D
Fee : $169
Instructor