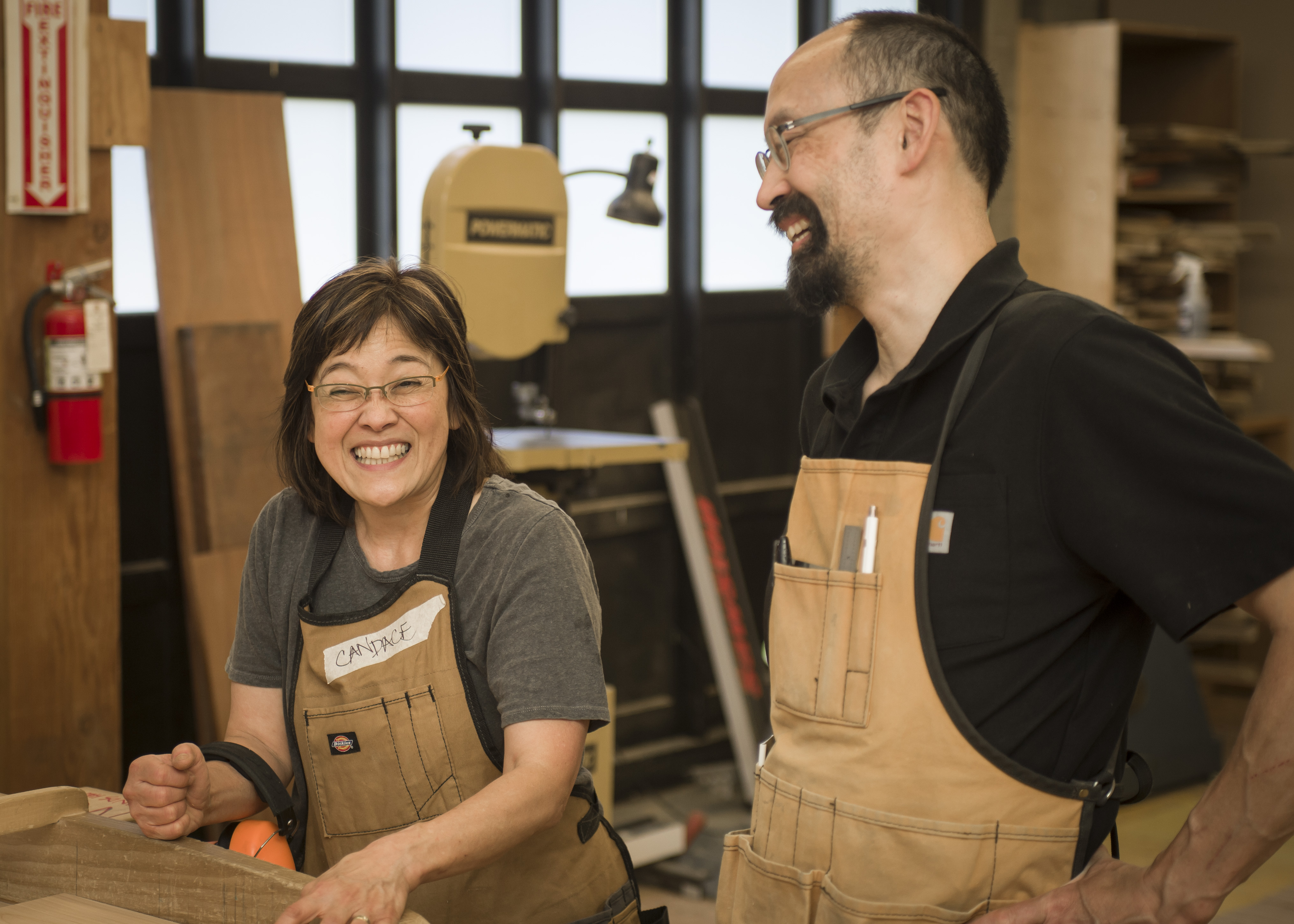 Student Reviews
"The project was fun and Nate gave good direction when we made mistakes."

"Nathan gives clear demonstrations and then makes sure we are working safely. He very patiently answers all questions and fixes our mistakes!!! I also appreciated having Charley as assistant. She was so helpful too."

"Great facility to work in. Fun project. Well organized and personable instruction."
Class Overview
Continue learning about woodworking and improving your techniques and skills in this hands-on class. Enjoy building a small piece of furtniture as you gain confidence as a woodworker.
Review basic woodworking skills and build upon what you've learned, while practicing woodshop safety. Gain time and skills using the larger woodworking machines.
Create a beautiful side table using a variety of tools and techniques. Explore milling and joinery techniques, and learn about power tool maintenance. 
Please bring a notebook and pencil to the first class. Students will be required to bring their own Personal Protection Equipment (safety glasses and hearing protection) for all classes. This class requires a minimum age of 18.
Learning Objectives
Review woodshop safety practices with an emphasis on the joiner, planer, and table saw
Learn intermediate milling techniques
Explore intermediate joinery techniques
Get an introduction to new power tools
Learn about power tool maintenance
Build a small piece of furniture from wood
Who Might Enjoy This Class?
Prerequisites: Successful completion of Woodworking - Level 1 or Woodworking for Women, offered by Seattle Central College Continuing Education.
Woodworking students who wish to continue learning and practicing their skills in a very interactive and fun learning environment
Students who want to build a small piece of furniture at the Wood Technology Center with guidance and support
Class Details
When : Monday, Jan 09 to Mar 27 ; 6:00 pm to 9:00 pm
Location : SCWTC , SC - WTC - Wood Lab A -WTC0116
Fee : $899
Instructor