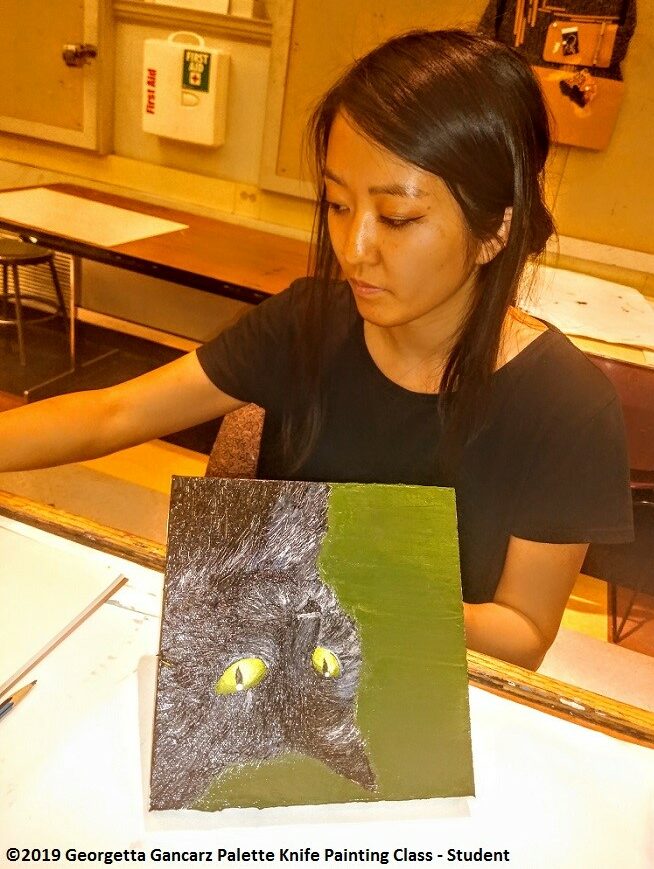 Class Overview
Learn how to make beautiful paintings with a palette knife! Explore new ways to express yourself in painting, using an assortment of textural mediums. Without a brush, discover a variety of techniques to create picturesque landscapes, figures, wildlife, and modern art. Explore abstract and realistic styles and experiment with techniques as you create works of art.
Using new tools and techniques can free your imagination to discover new ways of creating art. If you are an experienced painter, explore new approaches in this class.
Your instructor for this class, Georgetta Gancarz, is a professional teacher and artist, who has exhibited in museums and galleries worldwide. If you haven't painted before, this is a great way to get started.
Supplies Needed
Click here to see the supply list.
Learning Objectives
Learn the tools and techniques to develop a work of art
Application of texture in painting for personal expression and creating a finished work
Use observation, linear perspective, volume and originality to explore composition, form, color, space, light, shadow in texture
Express different ways to document art by developing an art vocabulary
Understand art as a form of personal expression
Who Might Enjoy This Class
Budding artists interested in this unique style of expression.
Experienced artists seeking a new element to their visual art.
Anyone who wants to create original paintings under the guidance of a professional artist.
People who would enjoy learning from a variety of media including real-time videoconferencing, written material, colorful photos and videos.
Students who would like individual critique via email.
Class Details