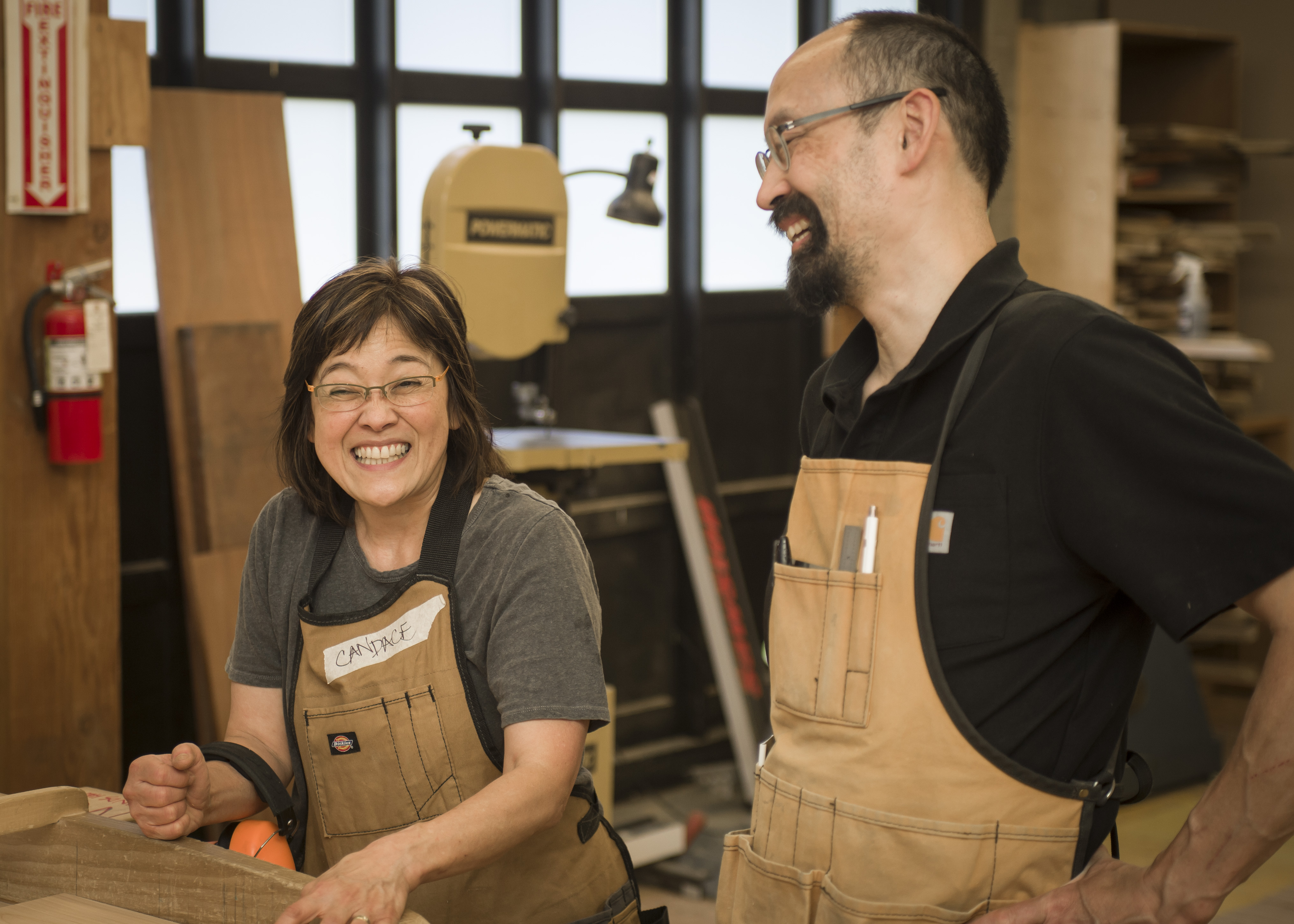 Student Reviews

"I enjoyed the assignment itself - making a toolbox- as way to learn different tools and skills."
Class Overview
Are you interested in building, or repairing, things from wood? Get started learning basic carpentry and woodworking skills in this rewarding hands-on class.
Learn how to use power tools safely and confidently, understanding which tool to use for various jobs. Explore materials and how to select the right materials for the job you want to work on. Discover the basics of joinery, jigs, carpentry, and woodworking methods, and project design, in a woodshop.
Then apply everything you've learned in a hands-on project. Safely use hand and power tools to construct and assemble a toolbox from start to finish. By the end of class, you'll have created a useful wood box and the skills to continue a new rewarding hobby. You'll be able to use your box for tools, sewing supplies, or gardening, etc, and build upon your skills for a lifetime. 
Learning Objectives
Learn how to safely and effectively use home power tools
Become familiar with wood joinery, jigs, materials, methods and project design
Gain skills and confidence to tackle small carpentry projects on your own
Complete a project guided by an expert woodworker
Who Might Enjoy This Class?
Anyone interested in learning basic carpentry skills
People interested in learning how to use power tools safely and confidently
Home improvement enthusiasts who would like to improve their carpentry skills
Beginners with very minimal or no experience with woodworking or carpentry; minimum age of 18
Class Details
When : Saturday, Nov 11 to Nov 18 ; 10:00 am to 3:00 pm
Location : SCWTC , SC - WTC - Wood Lab A -WTC0116 , 2310 S. Lane St. Seattle WA 98144
Fee : $289
Instructor