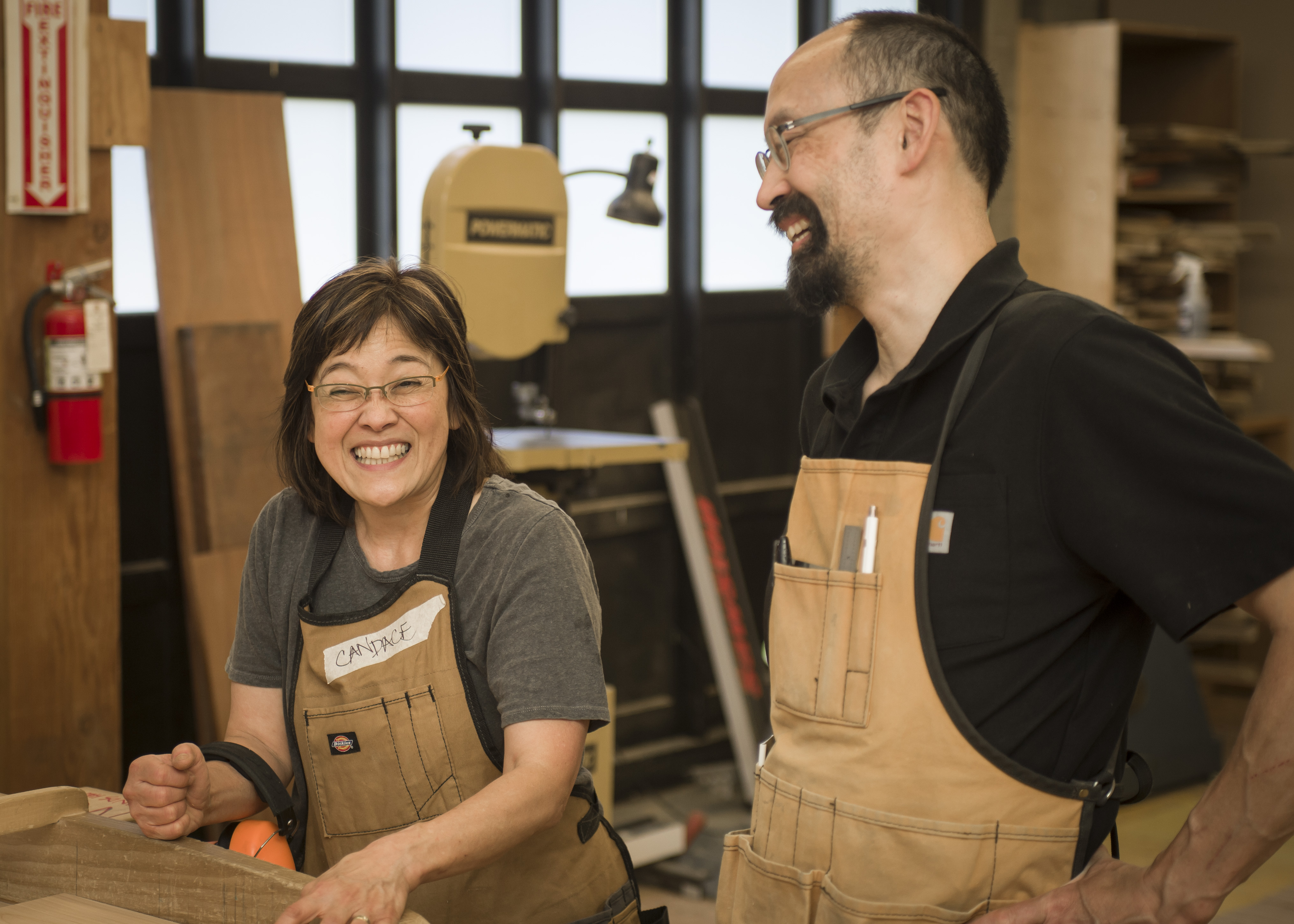 Class Overview
Do you have power tools and want to learn to use them safely and effectively? In this workshop, we will learn how to use power tools properly, safely and effectively, learning which tool to use for various jobs. Learn the basics of joinery, jigs, materials, methods and project design in a woodshop. We will also discuss materials and how to select the right materials for the job you want to work on. After selecting your materials, apply everything you've learned in a project. Safely use hand and power tools to construct and assemble of a toolbox from start to finish. This class requires a minimum age of 18.
Learning Objectives
Learn how to effectively use home power tools
Work on a project guided by an expert woodworker
Gain skills and confidence to take on small carpentry projects on your own
Who Might Enjoy This Class?
Home improvement enthusiasts who would like to improve their carpentry skills
Individuals interested in learning more about how to use specific power tools
Please note: This class is for beginners with very minimal or no experience with woodworking and/or carpentry
Class Details
When : Saturday, Feb 11 to Feb 18 ; 10:00 am to 3:00 pm
Location : SCWTC , SC - WTC - Wood Lab A -WTC0116
Fee : $239
Instructor
When : Saturday, Apr 29 to May 06 ; 10:00 am to 3:00 pm
Location : SCWTC , SC - WTC - Wood Lab A -WTC0116
Fee : $239
Instructor