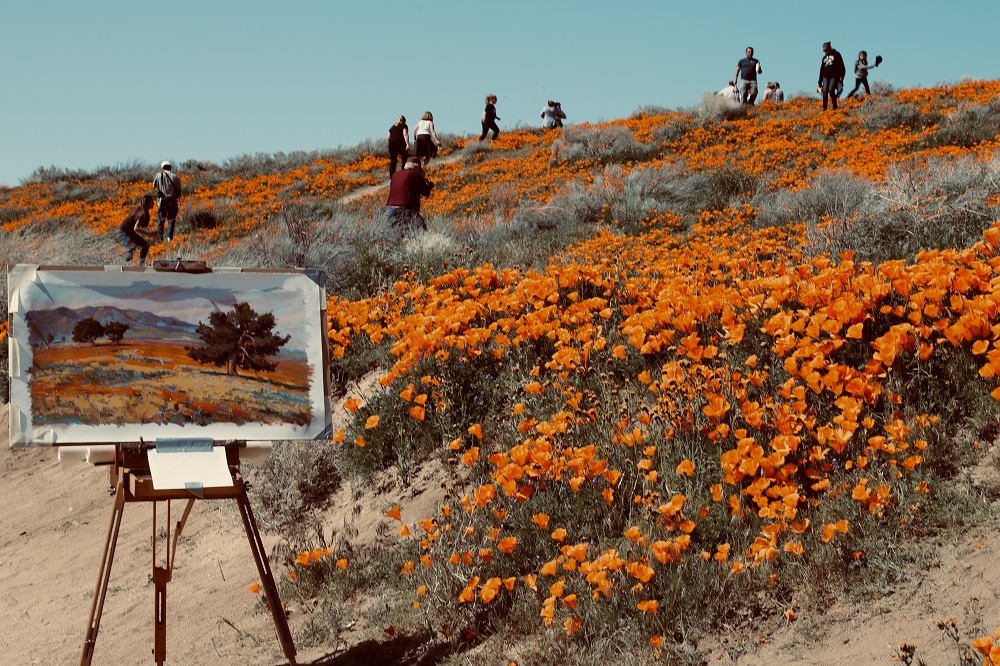 Class Overview
Have you ever wanted to be able to paint dramatic, exciting, colorful pictures of the natural world around you? If so, then you'll love this class!
Learn how to paint a variety of landscape subjects such as mountains, trees, seascapes, deserts, waterfalls, national parks, and more. In this class, you'll develop a wide variety of painting skills such as blending, texturizing, brush techniques, layering, and color mixing. You'll be able to put these skills into practice, enabling you to paint a wide variety of beautiful landscapes.
The skills and techniques you learn will be an excellent foundation for future painting.
Supplies Needed
Watercolor pad (120 lb. or pound or higher): 9x12" or 11x14"
Canvases: 9x12", 11x14", 12x16", 14x18", or 16x20", whichever sizes you prefer
Filbert brushes: ¼", ?", ½"
Angle brush: ¼"
Round brush: #1
Acrylic paints: Titanium White, Light Yellow, Medium Yellow, Medium Orange, Medium Red, Magenta, Purple, Ultramarine Blue, Phthalo Blue, Phthalo Green, Black
Disposable paper palette pad (i.e., Strathmore, Canson, etc.): 9x12" or 12x16" (12x16" is preferable because it has more room)
Optional: If you'd like a palette that keeps the paints wet between sessions, you can get a 12x16" "stay wet palette" or a Hipiwe a4 file box (recommended); you still need a disposable paper palette (above)
Optional: Paper plates for additional paint mixing
Optional: Acrylic matte medium
Optional: Spray bottle for keeping paints wet
Optional: Small table easel (if you'd like painting upright, recommended for larger paintings)
Water jars
Paper towels
Pencils: HB, 2b, 4b
Large white vinyl eraser
Pencil sharpener (preferably one that can catch the shavings)
Learning Objectives
Paint the beautiful and awe-inspiring natural landscapes
Develop painting skills such as blending, details, texturing, light source, shadows, layering, etc.
Become familiar with color mixing, complementary colors, and color harmony
Gain a variety of brush handling techniques that will allow you to blend, texturize, and detail your painting, such as wet-in-wet blending, stippling, dabbing, scumbling, dry brush, glazing, etc.
Learn the basics of drawing such as accurately depicting proportions
Who Might Enjoy This Class
Anyone interested in learning how to paint landscapes
People who would like to learn many of the fundamentals of painting, color mixing, and brush handling
Anyone seeking a creative outlet and is interested in expressing themselves through painting
Painters who would like to learn a new subject matter in painting
No experience necessary; everyone is welcome!
Class Details