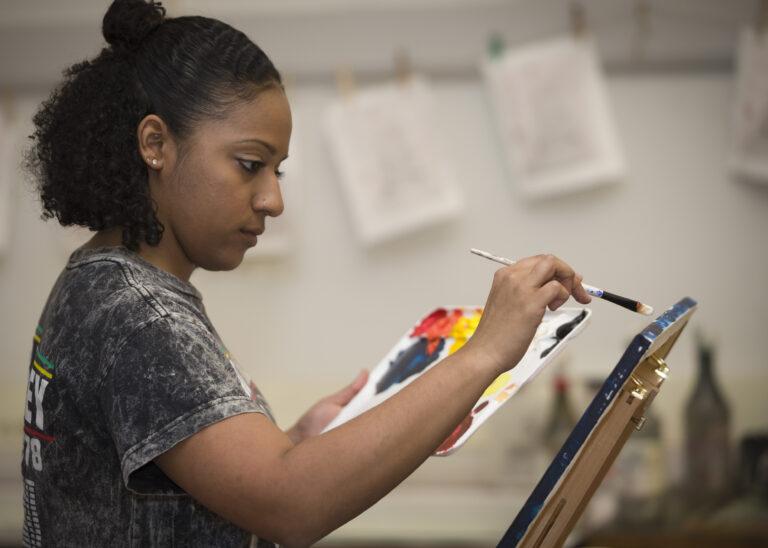 Class Overview
Acrylic painting is an amazing medium which can provide a lifetime of enjoyment! In this intermediate class, you'll learn how to express yourself and you'll gain more advanced practice in the use color, proportions, composition, layering and glazing.
More experimental acrylic painting techniques will be presented as well, including palette knife, texture application, adding your own elements, and changing color schemes and composition of the painting. You'll be surprised how quickly your skills will improve by observing and painting along with step-by-step class presentations. Gain a new level of enjoyment in the medium by bringing even more variety and spontaneity to your art, and you'll bring your paintings to the next expressive level!
This class will be presented as a live, interactive video (Zoom), which is more similar to an "in-person" class, because you get the benefit of seeing the art demos live, up- close, in real time just like in an "in- person" class and ask questions along the way. You can also paint along with the instructor!
Supplies Needed
Click here to see the supply list.
Learning Outcomes
Upon successful completion of this course, you will be able to:
Better understand color mixing and be able to mix a wider variety of colors to add more interest to your paintings
Use more "exotic" color schemes and the juxtaposition between warm/ cool, light/ dark, and pure/ neutral colors and how that can give you more variety in your paintings
Utilize more experimental painting techniques such as palette knife, paint spraying, and texture application
Practice glazing skills to add more layering and atmospheric effects to your paintings
Understand how to use acrylic mediums to enhance the layered effect
Combine and compose various objects and ideas into one painting
Paint a variety of subject matter
Increase the use of value, contrast, light and shadow to represent 3 dimensional form in painting (in black and white and in color)
Incorporate drawing skills to enhance the composition of your paintings
Who Should Take this Class?
Anyone who is interested in enriching their lives with the joy of painting!
People who would like to improve their painting skills and apply those skills to paint a variety of subject matter
Anyone who would like to learn to express themselves through the medium of painting
Artists who would like to gain the foundational skills of painting to apply to any visual art medium in the future
Class Details