Danny Blanchard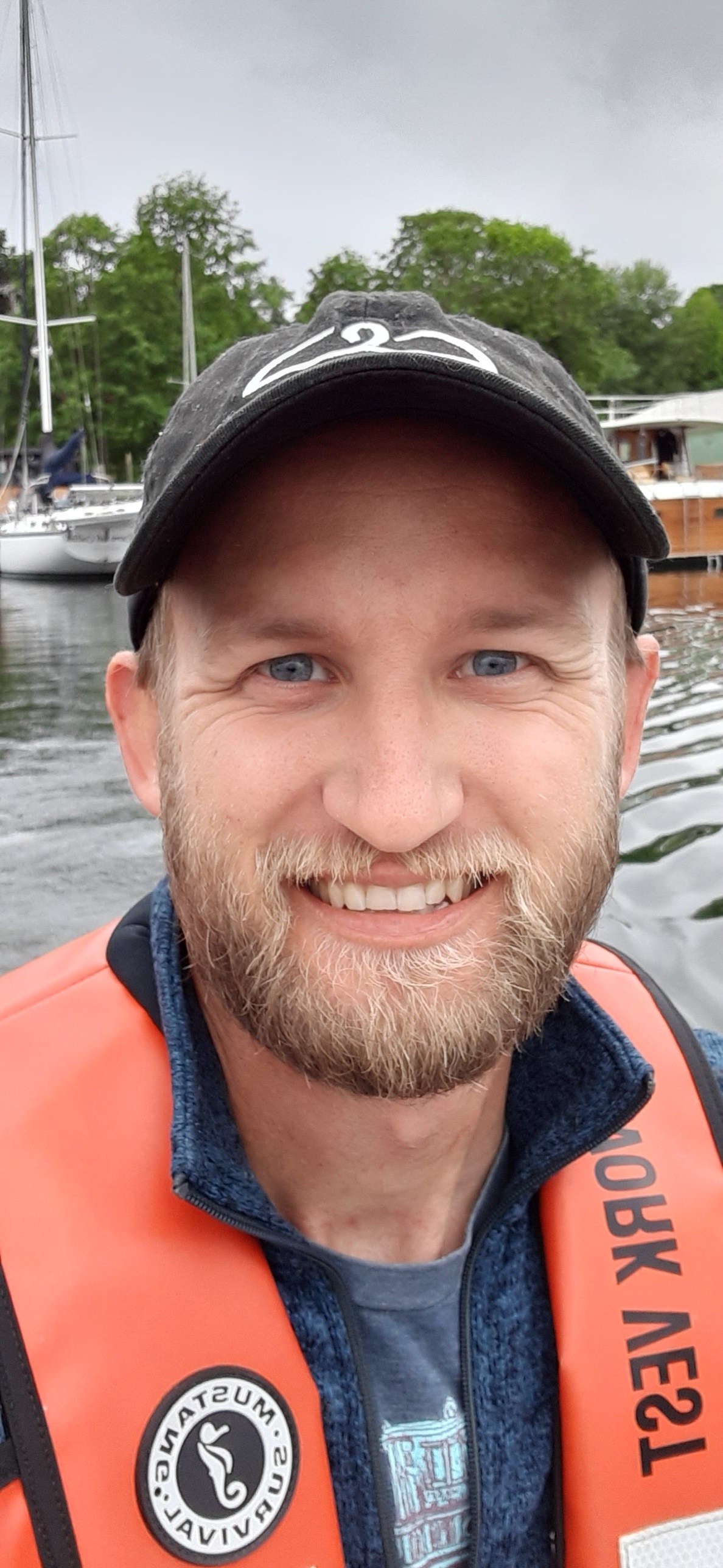 Danny was raised and homeschooled on a sailboat as a child and had sailed between Seattle and Australia with his family by age 12. He received his first Captain's license at age 19, and has continued to increase the scope of his education at various trade schools and training facilities in the Pacific Northwest.
He spent 12 years as an Engineer, 1st Mate, Captain, and Shipyard Project Manager in the small passenger vessel industry. Southeast Alaska, the Pacific Northwest, Mexico and Hawaii were the areas where he cut his teeth in the maritime industry and grew to love boats, wildlife, and travel.
In 2016 he temporarily "buried the anchor" and transitioned to land to work as a Manufacturing Engineer and CNC Machinist in Chicago, Illinois while his wife Aimee completed her Master's degree in Speech Language Pathology.
In 2019, Danny joined the Seattle Maritime Academy team as Port Captain where he manages a fleet of training vessels and equipment that support the school's one-year Marine Deck Technology and Marine Engineering Technology programs.  
Danny currently holds a USCG 1600-ton Oceans Master's license, FAA Private Pilot (Helicopter) license, PADI diver certification and certification as an ABYC Marine Electrician.
In his free time, Danny enjoys sailing with Aimee and their dog Charlie aboard Carro, their 53' fiberglass sailboat/home.
 
Danny's Teaching Style
Danny explains his teaching style like this:

"My goal is to keep you so engaged that the only time you'll pull out your phone out is to take a quick selfie and get right back into the activity at hand."
He strives to create an atmosphere where you feel comfortable asking questions and trying new things, "without a 'boat-load' of fear or anxiety."
Danny likes to have "two-way dialogues" with his students and encourages active participation in whatever the task is at hand. He says, "Show up on time and be respectful of others and it should be a good time for all."
Student Reviews
"Instructor very knowledgeable and helpful."

"I thought the material you covered was perfect, the hands on experience was perfect, your teaching style was refreshing and the duration of the class was just right. If you had a follow up class, I'd sign up in a heartbeat."

"The instructor explained the subject matter well."

"Danny had a well organized agenda, briefed us in the classroom, and then got right to the hands on part. With each person doing work on their own motor, it was perfect. He had organized the flow of the class perfectly and covered exactly the right amount!"

"It was my second class with Danny, he's a great instructor. I like how we spend a little time in the classroom on concepts but the majority of the class is hands on and it's small enough we can ask questions."
Classes