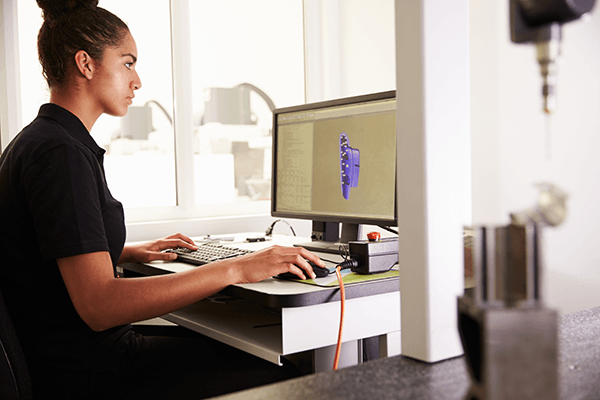 Class Overview
Continue to learn Computer-Aided Design and Drafting (CAD). This class is a continuation of AutoCAD Level 1.
Gain drafting and design skills needed to compete in the rapidly changing 21st century global workplace and qualify for entry level AutoCAD® drafting positions. If you already have experience working in drafting, this class will help you assume more senior AutoCAD® positions and gain more confidence in your software skills.
Enjoy significant hands-on experience sequenced to build on previous classroom/lab and work experiences. Explore the following topics:
• Paper space and layouts • Printing your drawing • Text and dimensioning • Creating and managing blocks • Hatching • Advanced editing features
Learning Objectives
• Continue building on your knowledge of AutoCAD • Gain experience working with intermediate-level skills and tools • Learn new elements of the software • Understand industry best practices
Who Might Enjoy This Class?
Prerequisites: Completion of AutoCAD Level 1 or previous experience using AutoCAD. Basic computer skills (able to use the keyboard and mouse) and the ability to comprehend English. • Anyone who has completed our AutoCAD - Level 1 course • Individuals interested in competing for entry-level drafting positions • Seasoned professionals that would like to improve their confidence and skills with this software
Class Details
Tuesday, Thursday : Oct 25 to Nov 15 ; 6:00 pm to 9:00 pm
Location : Online,
Fee : $799
Instructor