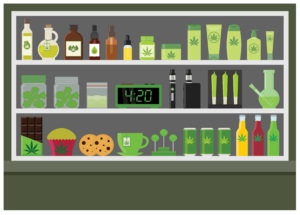 Class Overview
Using marijuana medicinally is a new treatment concept for some, and it may be a solution that many patients are interested in trying, with the supervision of their healthcare providers.
Join us as we explore in detail the current qualifying conditions to use medical marijuana in Washington State.
You'll learn about each condition, likely related conditions, and products that may offer relief while being less toxic and dangerous than what patients may have tried before.
NOTE: This course is online and self-paced. It has open enrollment; you can register throughout the quarter up to two weeks before the last day of the quarter. You will receive online access within three business days after registration.
Learning Outcomes
By the end of the course, you'll be able to:
Name each of the qualifying conditions that Washington State has designated as eligible for authorization as a medical marijuana patient
Identify the descriptors of these qualifying conditions
Name some of the possible impacts to daily life associated with different qualifying conditions
Describe co-morbidity and be able to explain why cannabinoids may be beneficial
Identify which conditions are most likely to be associated
Be familiar with cannabis therapy research for each condition
Identify considerations of different methods of delivery, and name one possible product choice that may be medically beneficial for each condition
Who Should Take This Class?
Washington State Medical Marijuana Consultants seeking CEUs
Those interested in gaining a better understanding of qualifying conditions and the medicinal benefits of cannabis related to those conditions
Anyone who would like to learn more about how to use cannabis to treat qualifying conditions.
Class Details