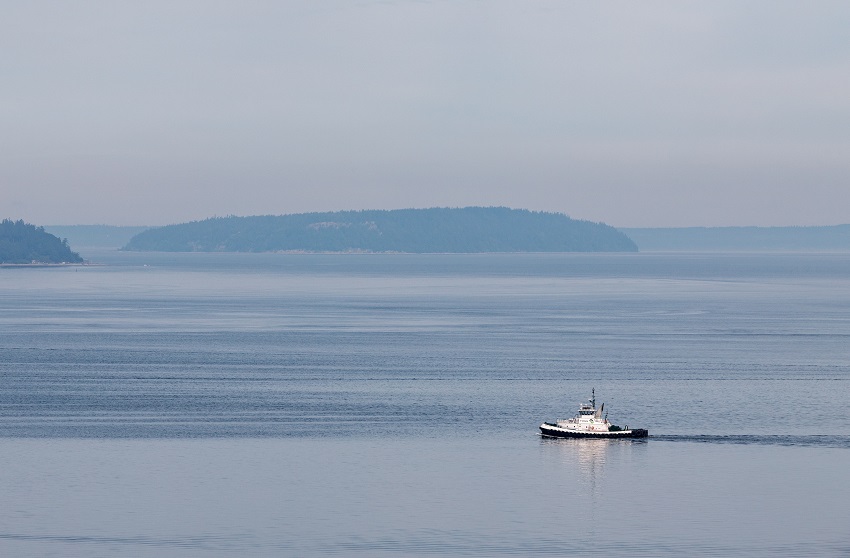 Class Overview
Have you ever wanted to try your hand at driving a Z-drive vessel? Now's your chance! This hands-on class takes place in Seattle Maritime Academy's full mission bridge simulator--it's as close as you can get to the real thing without having to buy a boat.
After a brief introduction to Z-drive propulsion systems, you'll head to the simulator for plenty of hands-on training driving vessels of various sizes. We'll begin by maneuvering azimuthing stern drive (ASD) tugs through an obstacle course. As your skills develop, you will progress to more complex maneuvers, like docking and undocking larger Z-drive vessels. A skills assessment will be conducted on the final day of class.
Learning Objectives
In the classroom:
Understand the fundamentals of Z-drive propulsion systems.
In the full mission bridge simulator:
Successfully maneuver an ASD tug through an open water obstacle course.
Learn to "walk" a Z-drive vessel sideways.
Use an ASD tug to maneuver a barge through a waterway and under a bridge.
Dock and undock a mid-size Z-Drive vessel (research or small cruise ship).
Who Might Enjoy This Class
Prerequisites: Students must have prior experience operating conventionally controlled vessels, either recreational or commercial. Minimum age: 18.
Experienced mariners looking to increase their vessel handling skills  Recreational boaters looking to experience advanced simulator-based training
Textbook Needed
ASD Tugs: Thrust and Azimuth: Learning to Drive a Z-drive, by Captain Jeff Slesinger ISBN: 978-0764356827  
Class Details