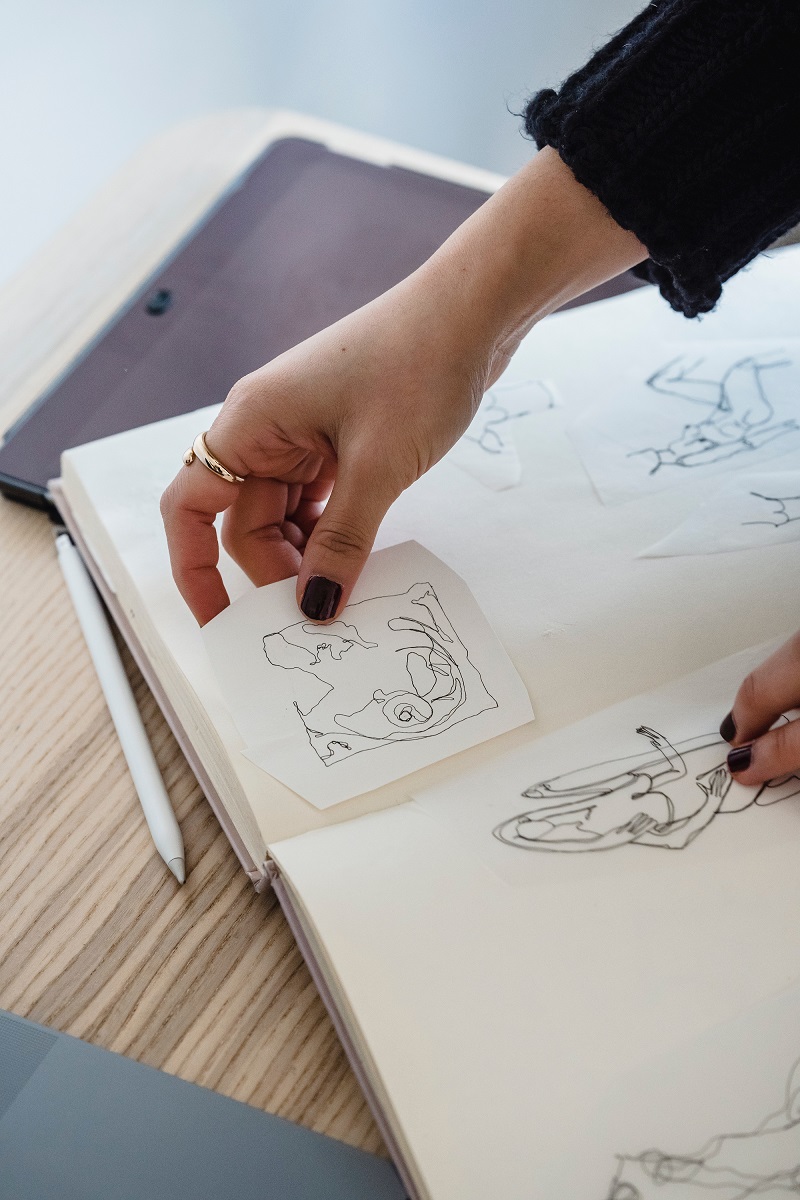 Class Overview
Cartooning is a joyful art form that delights viewers and tells stories with minimal lines. Learn how to draw in the dynamic and expressive style of cartooning in this class.
Discover and practice the skills to draw engaging cartoon characters. We will explore the importance of anatomy and proportions, and key cartooning techniques such as simplification, squash and stretch, movement, line of action, gestures, and facial expressions. Follow along in an engaging series of step-by-step demos, making it easy and fun to build your skills quickly.
You will also learn to draw caricatures, in which the exaggeration of characteristics brings out the personality and expression of that person, animal, or cartoon character. The focus of this class is on how to create cartoon characters and characters and develop your drawing skills to be able to draw in this style more confidently and successfully. Narrative and storytelling are not the focus, though you will be well-equipped to combine those elements.
Get ready for a fun and informative hands-on drawing class!
Supplies Needed
Pencils (graphite): 2B, 4B, 6B pencil; optional: 8B and woodless pencil (6B or 8B)
Set of pens (like Pigma Microns) - .01,.02,.03.,05,.08
Drawing paper pad, 70-90lb - either 9"x12" or 11"x14"
White vinyl eraser
Mechanical eraser, or pink eraser on the back of pencil (for detail erasing and drawing white lines on gray areas)
Paper blending stomps, 3-4 (variety sizes)
Pencil sharpener (preferably with shaving collector)
Learning Objectives
Draw cartoon characters
Understand how to simplify and exaggerate your character to amplify the comic effect
Depict characters in action through the use of gesture and dynamic anatomy
Draw cartoon characters in their natural environments, with props or other elements, and interact with each other
Be able to produce caricatures of famous people or people you know through comic exaggeration
Utilize believable yet exaggerated forms and proportions
Who Might Enjoy This Class
Anyone interested in learning to draw and interested in enriching their lives with the joy of cartooning
People who already like to draw with an interest in gaining or improving cartooning abilities
Anyone who would like to learn more about creating cartoons from scratch
People who like to draw cartoons and would like to bring more expressiveness to their cartoon characters through action, movement, dynamic poses, and facial expressions
Anyone who would like to gain cartooning skills to tell a story or narrative in the future
Class Details