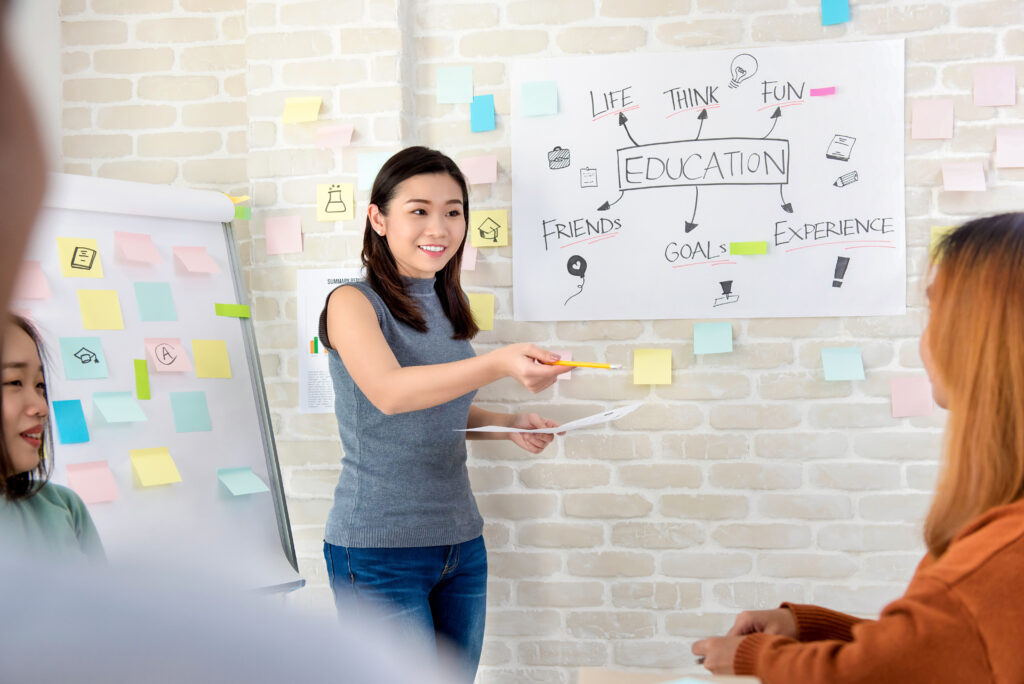 Class Overview
Begin an exciting career teaching English abroad! Teaching English can be a highly fulfilling and rewarding profession. It can also be a great way to meet people from other cultures, or work in other countries. However, being an English speaker does not, by itself, qualify someone to be a teacher of English to speakers of other languages. This class is a great place to start.
This is the first class of the Teaching English to Students of Other Languages (TESOL) Certificate Program, the preferred certificate for those interested in teaching English abroad.
In this introductory course, explore important factors that influence language teaching and learning, and some of the most important theories and practices. Explore the basic approaches, methods and strategies used in English as a Second Language (ESL) and English as a Foreign Language (EFL).
Learn how English language teaching and learning methods and approaches can be adapted to various age groups and proficiency levels. Participate in discussions to deepen your understanding and develop your own lessons incorporating the methods you study in this course. Experience hands-on learning activities, guest speakers, group activities with classmates, and working directly with your instructor. Additional classroom observation hours will be arranged outside of class.
Fall 2022 Schedule
This class is offered only in fall quarter. The class meets on Wednesdays and Saturdays in Fall 2022.
Tuesdays: Class meets weekly 6 - 9 pm, 9/28 to 11/30 (ten sessions). No class on 11/2, but you will have online coursework that you need to complete in that week.
Saturdays: Class meets 9am-2pm, on 10/1, 10/15, 10/29, 11/12, & 12/3 (five Saturdays).
Required Textbook
How to Teach English Book with DVD; 1st Edition (Jeremy Harmer, ISBN: 9781405853095, Pearson Education ESL)
Learning Objectives
Discover the principles of effective language teaching
Develop an understanding of different learning styles and the implications for selecting teaching methods
Explore the role of the teacher in the language classroom and practice teaching
Develop strategies and activities for teaching in a four-skills ESL/EFL course
Gain hands-on experience in different teaching methods to facilitate learners' language skills
Gain cultural awareness in language teaching through classroom observations and demonstrations
Practice preparing, presenting and critiquing lesson plans
Explore the selection of appropriate instructional materials
Gain an awareness of the role that a TESOL certificate plays in employment in the field of teaching English to non-native speakers
Who Might Enjoy This Class
Native Speakers of English who want to work internationally teaching English
International students who are studying in the U.S. and want to teach English overseas
Current tutors and teachers of English language learners at tutoring centers and nonprofit agencies
Prerequisites
Class Details