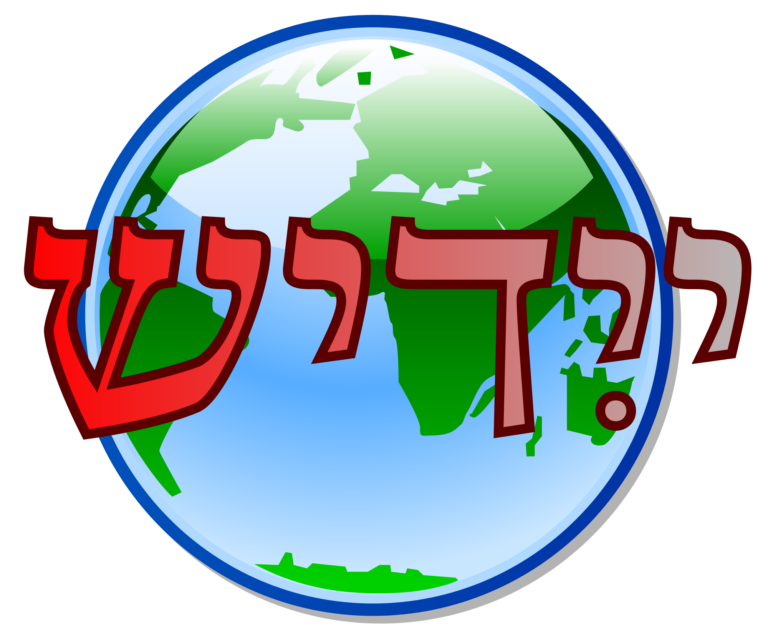 Class Overview
Enhance your knowledge of Yiddish and celebrate the Eastern European Jewish culture that gave rise to it. In this fun, interactive intermediate class, learn to read, write, and speak Yiddish by singing, counting, creating, recording, copying, and conversing in large and small groups.
Begin to learn cursive Yiddish (finally, you can read the back of those old photos!) and improve your fluency with the Yiddish/Hebrew alphabet. Build Yiddish communication skills for inclusion in American life through conversations and dialogues.
In this class you will also become more familiar with Eastern European Jewish life and the sources of Yiddish, as well as how those sources used by Yiddish artists, writers, musicians and everyday folks. Explore a plethora of publications for modern Yiddish learners and gain new vocabulary by reading Yiddish primers and workbooks.
Increase your skills in writing, decoding, understanding recordings and spoken Yiddish. Continue to enjoy songs, stories and poems from past to present. Delve into the ideas, values and cultural experience embedded in Yiddish language.
Required Textbook
In Eynem: The New Yiddish Textbook, ISBN 978-1-7343872-3-0
Learning Objectives
Increase fluency with alef-beys, the Yiddish/Hebrew alphabet
Become comfortable using and reading cursive Yiddish
Develop conversational skills in exchanging information – introducing yourself, family, emotions, numbers, colors, health and work
Refine strategies for establishment and maintenance of conversations
Continue exposure to beloved songs, stories, and poems from yesteryear to present
Increase familiarity with practical Yiddish vocabulary pertaining to Jewish holidays and to typical daily interactions
Explore and understand the ideas and values embedded in Yiddish
Who Might Enjoy This Class?
Prerequisites: Students who have successfully completed 2 quarters (40 hours) Yiddish study or equivalent. Ability to read and write block and/or cursive Hebrew or Yiddish recommended. Prior knowledge of basic Yiddish and/or Hebrew phrases or Jewish culture is also helpful.
Anyone interested in Yiddish, the Eastern European Jewish culture in which it flourished, and the current worldwide Yiddish revival.
Students who want to learn artful and practical ways to express themselves in Yiddish.
Anyone interested in the plethora of Yiddish publications available to modern learners.
This class is for students who want to enhance their ability to express themselves in Yiddish -- speaking and writing -- as well as decode Yiddish lyrics, stories, and assorted writings.
Anyone, regardless of ethnicity, spiritual affiliation, sexual orientation, and/or age is welcome.
Class Details