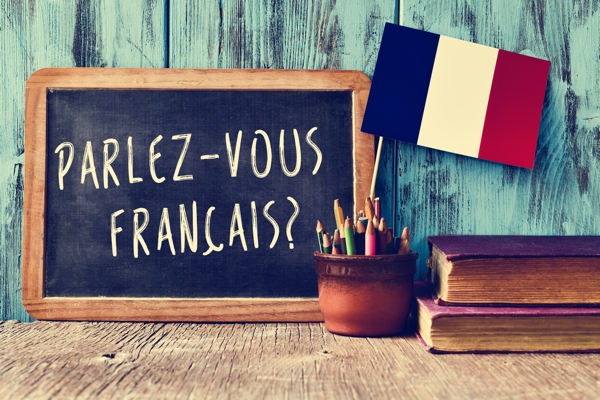 Testimonials
Claire is so funny and she really makes the class interesting with her voices and jokes. I also really liked the way she utilized the breakout rooms.

Claire is lovely. Her class helps me organize and use what I already know and can't access.

The course material is a very good fit to learning how to improve.
Class Overview
This class is the direct continuation of French - Level 1. You'll have the opportunity to learn more advanced grammar and vocabulary, as well as strengthen your pronunciation skills. Proficiency is not required, but you should be somewhat familiar with the basics. We'll supply custom learning materials for this course.
Learning Outcomes
By successfully completing this course, you will have:
expand your French vocabulary
gain experience in speaking with other students
improve pronunciation skills
preparation for French - Level 3
Required Textbook
None
Who Should Take This Class?
Students have previously completed French - Level 1
Anyone who has basic proficiency in French
Class Details
Shcedule change: This class starts on 4/12/2022 and ends on 6/14/2022. This class is held online by videoconferencing. It is led by an instructor(s) in real-time as an interactive class experience. To attend and participate fully you will need access to a computer or device with video and a microphone, plus high-speed internet connection. Instructions to access the class will be emailed to you by the instructor or staff member before the class begins. Note: part of this class might be recorded, for the students and instructor to use for review only; recordings will be deleted after the end of the quarter.
10 Tuesdays ; Apr 12 to Jun 14 ; 6:30 pm to 8:30 pm

Location : SCONL; Room Online

Fee : $269
Class ID : 38965 ; SKU : 38561
Instructor
8 Wednesdays ; Jun 29 to Aug 17 ; 6:30 pm to 9:00 pm

Location : SCONL; Room Online

Fee : $269
Class ID : 38974 ; SKU : 17752
Instructor