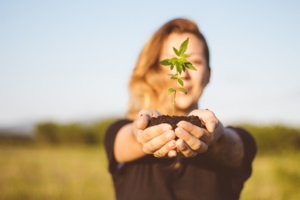 "I enjoyed and appreciated the very comprehensive coursework for the WA state certification for medical marijuana consultants. It has been informative, thought-provoking and based on science, researchers, educators and others." ~Student

"This course is very challenging in a positive way. The material provided is very diverse and enlightening. Any employee of ours at Have a Heart who has taken this particular certification course feels very prepared for the complexity of their role as a medical marijuana consultant." ~Student
Class Overview
Our Medical Marijuana Consultant training program is approved by the Washington State Department of Health, and satisfies the education requirements for those who wish to become certified as a Medical Marijuana Consultant. It is also one of only three Washington State approved certification programs.
All medically-endorsed retail marijuana stores are required to have a certified Medical Marijuana Consultant on staff to provide services to medical patients.
Topics include:
State laws and rules relating to marijuana
Qualifying conditions and their common symptoms
Short- and long-term positive and negative effects of cannabinoids
Products that may benefit qualifying patients
Risks and warning signs of overuse, abuse and addiction
Safe handling of marijuana products
Ethics, customer privacy and rights
As a result of successfully completing this course and receiving certification, you will be recognized by the State of Washington as a Medical Marijuana Consultant.
For more information on the Medical Marijuana Consultant Certification requirements, please visit the Washington State Department of Health.
NOTE: This course is online and self-paced. It has open enrollment; you can register throughout the quarter up to two weeks before the last day of the quarter. You will receive online access within three business days after registration.
Learning Outcomes
Collaboration: Contribute effectively to groups by evaluating different perspectives
Communication: Exchange ideas and information through intentional listening, reading, speaking, writing and presenting
Critical thought: Analyze, reflect and synthesize information to identify issues, formulate hypotheses, develop strategies and solve problems
Applied learning: Select, understand, evaluate and use appropriate information resources, theoretical models, quantitative techniques and technology tools
Who Should Take this Certificate Program?
Owners and employees of recreational marijuana establishments that offer medical marijuana products and services
Anyone interested in opening or working for a recreational marijuana establishment that plans to offer medical marijuana products and services
Class Details