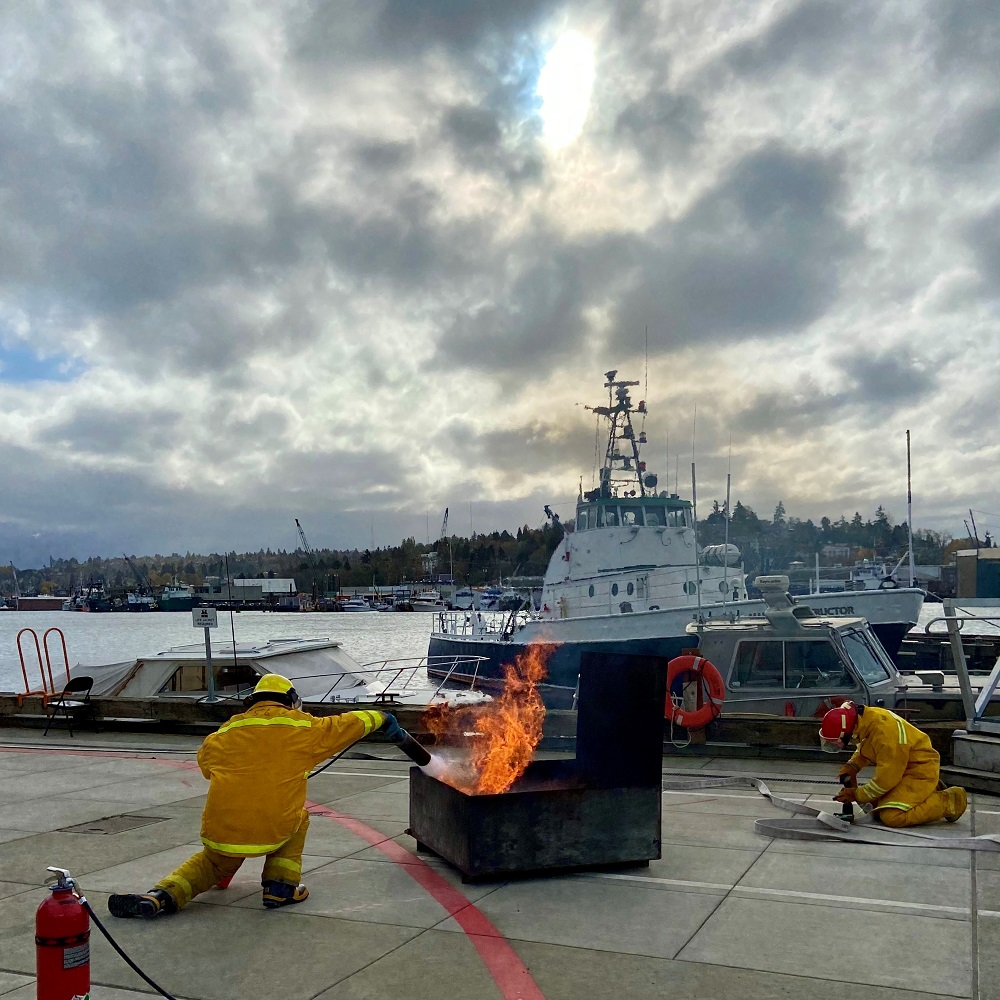 Class Overview
Fires, floods, and falling overboard -- no boater wants any of these things to happen, but every boater should know how to respond if these emergencies occur. In one afternoon, you'll learn the correct way to address various emergencies, and gain invaluable hands-on experience and practice using emergency, survival and rescue equipment.
Learn how to fight a fire onboard ang get hands-on experience deploying a fire extinguisher and using a fire blanket on a live fire. Practice using handheld flares and other emergency signaling devices. Learn how to use overboard rescue equipment including throw bags, life rings, lifesling, and hoisting equipment, on a life-sized dummy.
Explore how to use de-watering equipment, practice plugging and patching leaksand, and controlling flooding and sinking. Learn how to recover a person who has gone overboard and practice putting on an immersion suit quickly.
These skills can keep you and your friends and family safe in the case of an emergency, and will boost your confidence, knowledge, experience by being more prepared at sea.
Learning Outcomes
In this class you will learn how to:
use firefighting on board
use flares and other emergency signals
recover a person overboard
don an immersion suit
control flooding/sinking
Who Should Take This Class?
Recreational boaters
Anyone interested in preparing for an emergency at sea
Class Details
This class is in person at the beautiful Seattle Maritime Academy located at: 4455 Shilshole Ave NW Seattle, WA 98107.
2 Session; Jul 18 to Jul 19 ; 6:00 pm to 8:30 pm
Location : SC -SMA General Class -SMA0111
Fee : $199
Class ID : 39017 ; SKU : 17646
Instructor