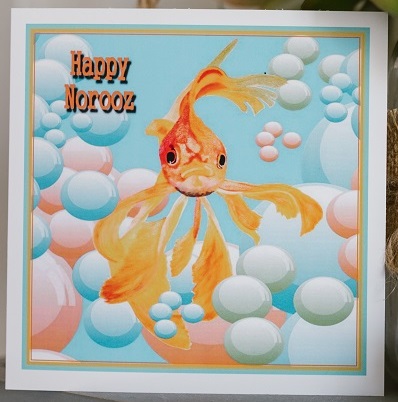 Student Reviews

"The instructor was very clear in his explanations and gave a lot of background information as we did the work."
Class Overview
Get ready for the winter holidays by learning how to create festive cards with colored pencils! Explore the colorful and expressive medium of colored pencils as you follow along during an engaging step-by-step demonstration in this hands-on class.
Learn a variety of basic techniques to bring out the best in your colored pencils and make use of the vibrant colors readily available. This is an opportunity to explore color and learn some fundamental drawing skills that you can build upon for future card-making, drawing, and other creative endeavors. You'll be able to create cards for whichever holidays you would like. By the end of the class, you will have developed new skills and created art that you can proudly share with loved ones for the holidays.
Supplies Needed
Drawing pad (70 lb. or higher): 9 x 12" or 11 x 14", whichever size you'd prefer for your drawings
Hb or 2b pencil
Large white vinyl eraser
Handheld sharpener (preferably one that can catch pencil shavings)
Set of at least 24 to 36 colored pencils (if you plan on doing more colored pencils in the future, a set of 48, 72, or higher - Prismacolor colored pencils are recommended), but for this class, a set of 24-36 colored pencils (preferably 36) of any brand will work fine!
Pad of 9 x 12" watercolor paper (smooth is better) 120 lb. or higher
Scissors
Optional: colorless blender pencil (i.e., by Prismacolor)
Optional: detail eraser (Tombow Mono Knock 3.8)
Optional: electric pencil sharpener (i.e., School Smart, X-ACTO)
Learning Objectives
Basic techniques of colored pencils
Colored pencil skills such as blending, details, texturing, light source, shadows, layering,
Principles of color such as color mixing, color relationships, use of complementary colors, warm and cool colors, light and dark colors, pure and neutral colors, etc.
Basic drawing skills such as proportion
Who Might Enjoy This Class
Anyone who would like to learn to use the beautiful, colorful, portable, fun medium of colored pencils
People interested in creating winter- and holiday-themed cards
Anyone interested in learning about and exploring color
People with experience using colored pencils but would like to develop their skills
No prior experience is needed; everyone is welcome!
Class Details