Winter 2023: Discover New Possibilities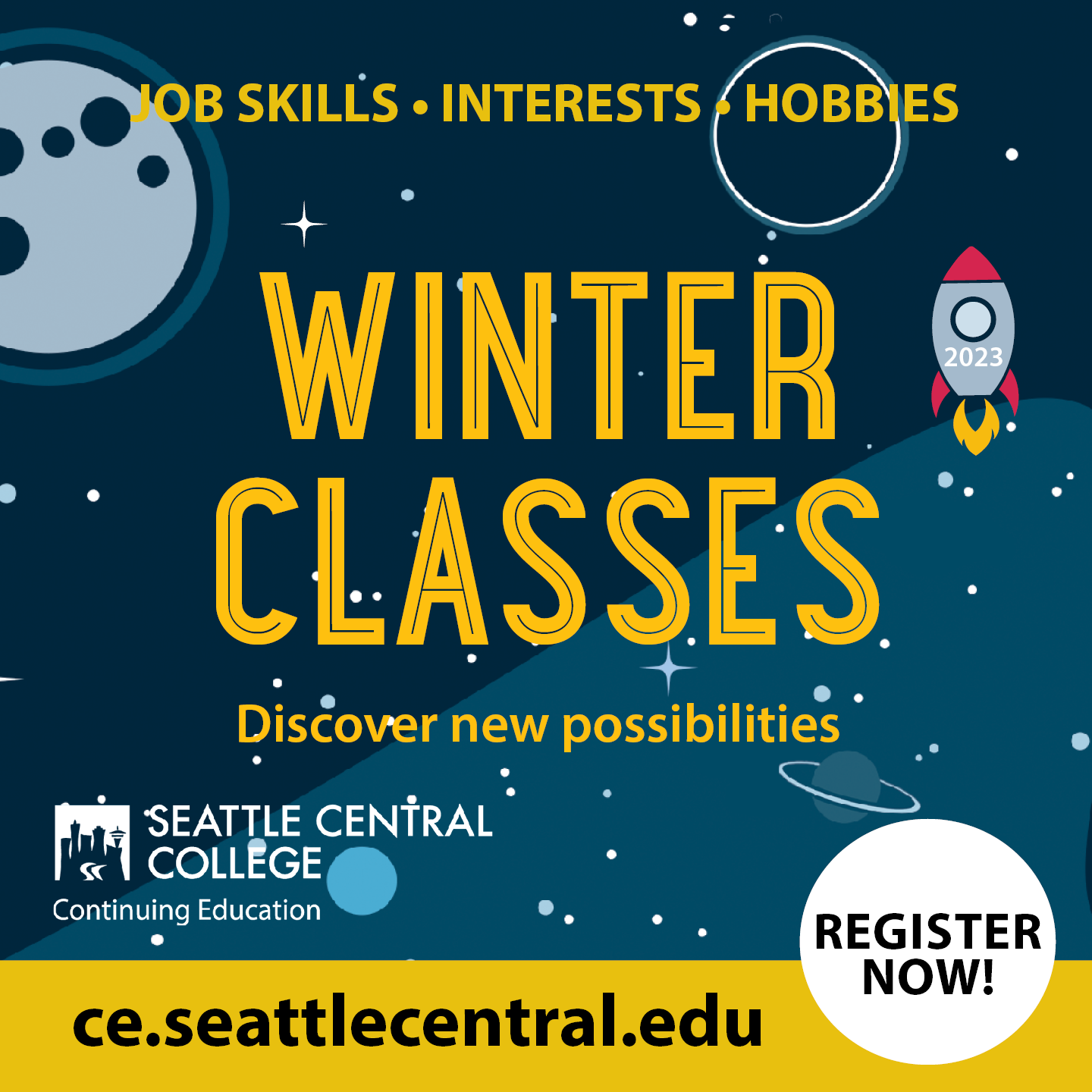 With extra time spent indoors, winter can be a stellar season to explore subjects that fascinate you. Expand your knowledge and skills, or pursue a favorite hobby, by taking a class.
Winter classes will be online, in person, or a hybrid. Discover a universe of possibilities in the new year!
ART
New classes include:
See ALL art classes.
PHOTOGRAPHY
A snapshot of new classes:
WRITING
Elevate your work with guidance from a pro.
See ALL writing classes.
LANGUAGE ACADEMY
Explore the world via language! Each quarter we offer new levels, themes and instructors, and choose from 10+ languages.
See ALL language classes.
 
WOOD CRAFT & HOME REPAIR
Register for these popular classes before they fill up:
See ALL wood craft & home repair classes. 
BROADWAY HILL CLUB
Introducing... our renewed education program for seniors. Read about the new name and renewed vision for this program
See ALL Broadway Hill classes for seniors.
*** You're invited! ***
Kick-Off & Gallery Tour: Mon, Dec 5; 1-3pm
Join us for the Kickoff & Gallery Tour on December 5! Socialize, enjoy refreshments, and visit the college's M. Rosetta Hunter Art Gallery with a guided tour led by artist, art historian, published author, and art instructor Georgetta Gancarz.
JOB SKILLS & CAREER DEVELOPMENT
Expand your professional world by taking a class or certificate program focused on practical skills.
COMPUTER TECHNOLOGY
Advance your tech skills by taking a class.
*** FEATURED COURSE ***
Virtual Reality Foundations Certificate
Join the new frontier of technology! Gain skills in interactive 3D programming, and get started as a developer in this rapidly growing high-wage field. Virtual reality offers unlimited possibilities for use in science, technology, education, entertainment, and beyond. Develop skills to become a creator in virtual reality, and help shape the future of the technology while it's still in its early stages.
TRANSLATION & INTERPRETATION
If you're bilingual, put your language skills to work professionally -- we'll teach you how! New language specific classes for winter:
See ALL translation & interpretation classes.
INFO SESSIONS: FREE & ONLINE