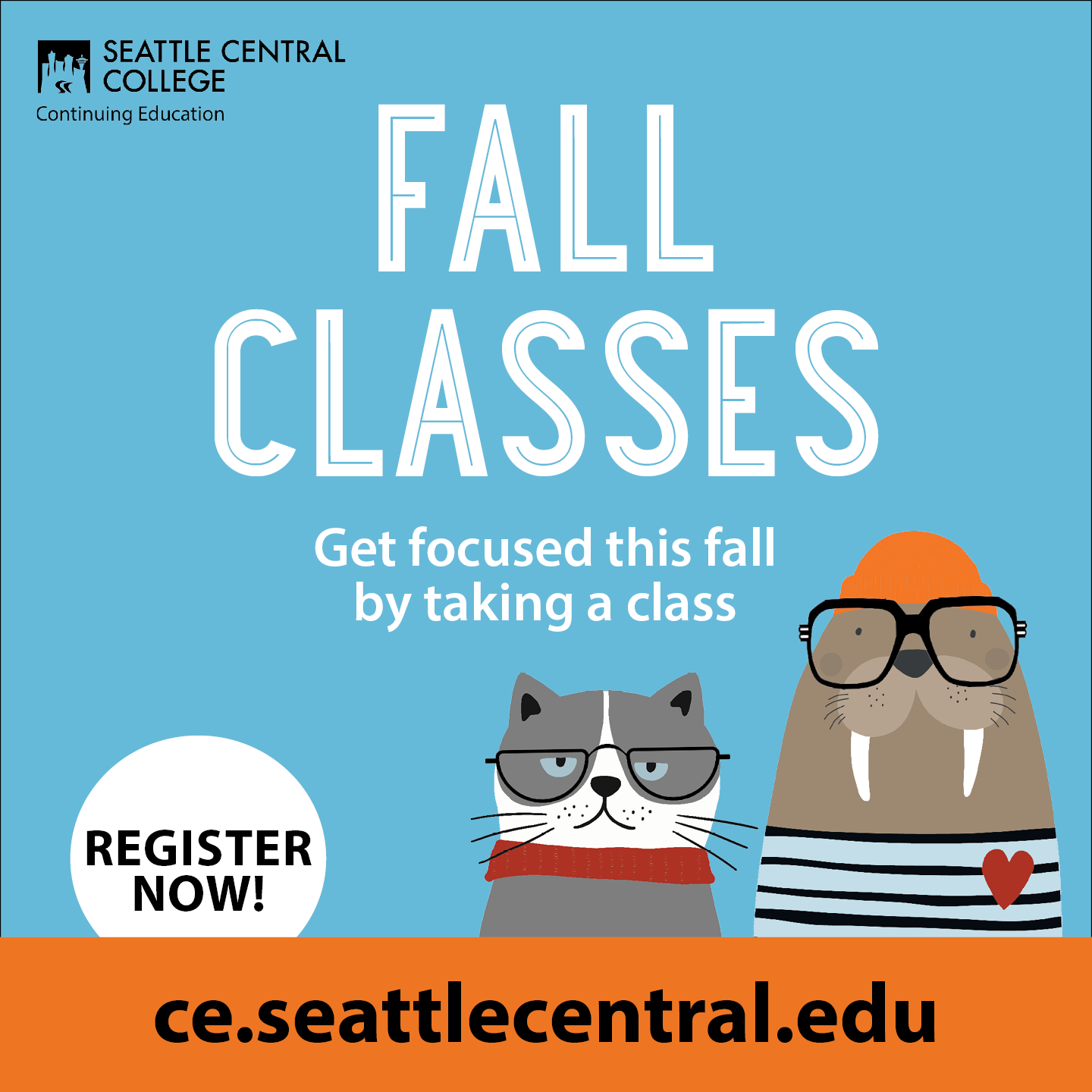 After the "lazy days" of summer, fall can be a wonderful time to get back to business and into a positive new routine. Taking a class can help bring focus to your goals.
We offer a wide variety of practical classes to help you gain skills, knowledge, and experience in subjects that interest you. Many classes meet online and some meet in person.
Below you can browse classes and events that are new, as well as seasonal highlights (not offered regularly), events, opportunities, and also see which classes meet in person.
 
----- New Classes & Fall Highlights -----
ART
PHOTOGRAPHY
WRITING
MUSIC
WOODWORKING & HOME REPAIR
SENIOR SERIES
HOLIDAY ARTS
----- Job Skills -----
LANGUAGE & COMMUNICATION
BUSINESS
PROJECT MANAGEMENT
​​COMPUTER TECHNOLOGY
AU PAIR EVENT & EDUCATION
----- Seattle College's New Job Training Programs -----
EXTENDED REALITY (XR)
Get started in the User Unity: Programmer Certificate program this fall, and learn how to develop apps and games in XR.
RESIDENTIAL CONSTRUCTION
Gain all the basic skills needed for a successful career in home construction and remodeling
----- Other Opportunities -----
JOB FAIR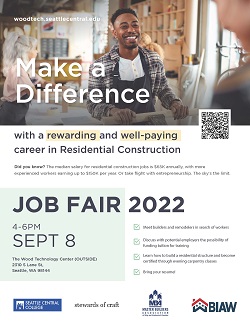 Interested in working in home construction or remodeling?
Come to the Job Fair in Residential Construction on Sep 8! 
SCHOLARSHIPS 
Bilingual? Learn about scholarships for translation and interpretation classes thanks to our partner, Northwest Translators and Interpreters and Society (NOTIS)! 
FREE INFO SESSIONS
Read about upcoming FREE Info Sessions in Unity User: Programmer, Bilingual Careers, Grantwriting, and Medicare online to learn about a variety of fields and upcoming classes! Please register in advance.
 
----- Formats: In Person, Online or Hybrid? -----
Most classes are live online via Zoom, and we also offer a wide selection of self-paced classes. Be sure check individual class web pages to confirm details. Here's the current list of face-to-face, options:
IN-PERSON CLASSES